You can return defective Fitbits to REI
Fitbit: "We are not planning any HealthKit support"
The Fitbit hardware pedometer community team has initially rejected support for Apple's new health application and will not offer any app updates that can communicate with Apple's new health app until further notice.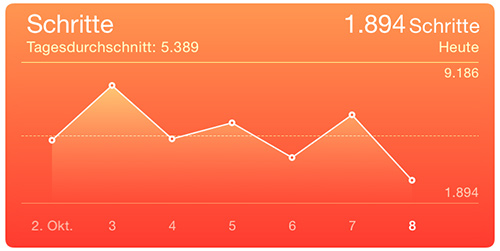 "We are currently not planning any HealthKit integration"Reports a Fitbit spokesman in the community forum of the most popular pedometer with iOS connection, at least in the USA, and continues:
[HealthKit] is an exciting new platform that we will be watching as it evolves to identify opportunities to improve the Fitbit experience. However, we are currently working on other exciting projects for our users. A question in the round: What do you think a HealthKit integration would include and what added value do you hope for?
Whether the Fitbit team, whose Zip pedometer model we have been using for years, anxiety before a data export (even at present, the personal information cannot be easily exported) or Apple's new collection center simply classifies it as irrelevant, is currently difficult to assess.
(Direct link)