To what extent is cultural geography divided
Research priorities
The staff of the Department of Cultural Geography are currently working on a number of independent and collaborative projects, which cross different areas of human geography as well as related disciplines.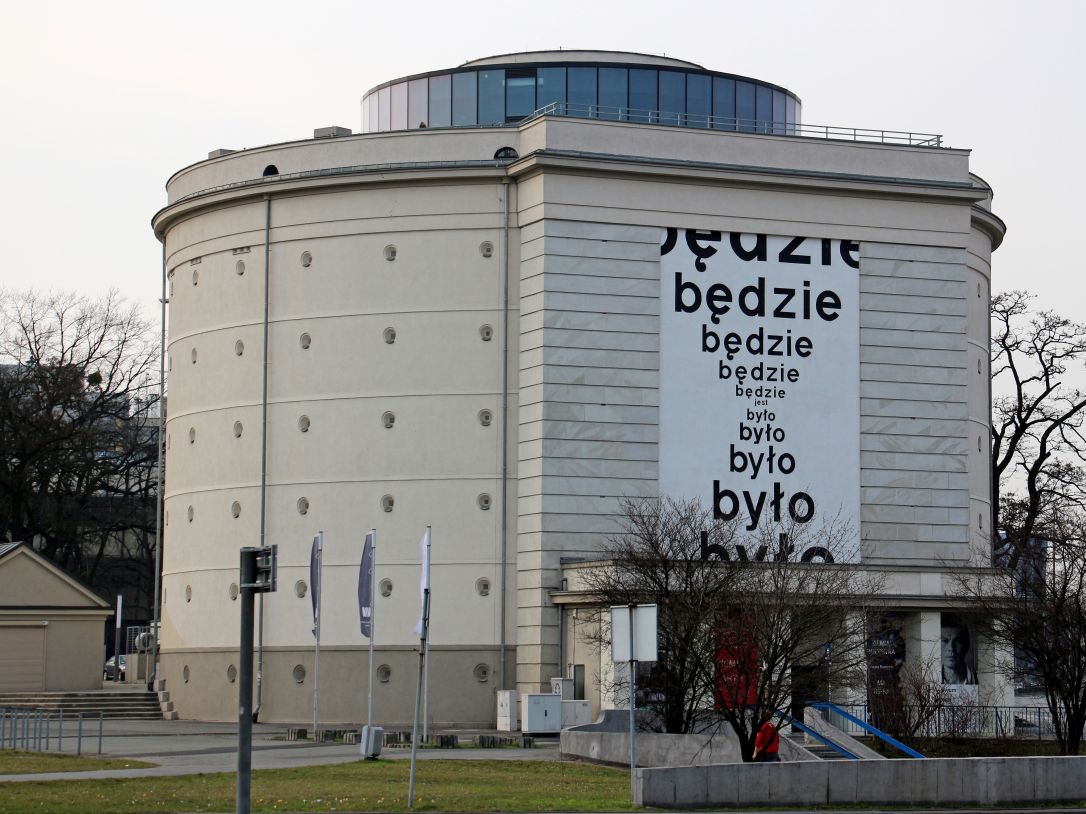 Było, jest, będzie - it was, it is, it will be. The nexus between past, present and future wrapped up in one piece of art: Muzeum Współczesne / Museum of Contemporary Art in Wrocław, Poland
Accordingly, border crossings and border dynamics are at least subliminally considered in all our work, whether in relation to processes of change and translation of scientific discourse, migrant identities, processes of limitation and delimitation of nature and culture, racism, whiteness and the new rights, or regional and urban transformation processes under the sign of various sustainability strategies and their cultural-geographic embedding.
These occupations go hand in hand with broader interests in historical and current geographies of power relations - especially with regard to gender, intersectionality and governmentality - which are shared by all staff at the chair.
Research fields and projects


International Research Training Group "Cultures of Speculation" (Hannah, Hutta, Schemann)
Cooperation with the University of California, Davis; Application in preparation

Hannah:
Attention and geographic practice
Washington DC in the field of tension between biopolitics and sovereignty

Hutta:
Affects and emotions
Power geographies
Citizenship and Transnationality

Plaß:
Cultural geographic aspects of sustainability and transformation problems
Vulnerability and resilience in the context of climate change
Resource Conflicts and Sustainable Development

Schemann:
Environmental Humanities & Multispecies Studies
Biopolitics (especially Foucault, Agamben, Esposito)
Graffiti & street art

Ruins & Urban Exploration


Witzel:

Queer Planning: Trans * Feminist Spatial Planning & Spatial Production (en)
Responsible for the editorial: Christoph Schemann