How Facebook employees became millionaires
Facebook can be seen in the books
In its application to the SEC, Facebook writes that it wants to raise five billion dollars on the stock exchange. However, this number is only a first indication. If the interest from investors is great, Facebook could also earn ten billion dollars, analysts believe.
The exact time for the IPO is not yet known, usually around three months elapse between the application and the first share trading. It is also unknown how many shares Facebook is listing on the stock exchange, how expensive each share is and how high the total market value is.
Optimistic industry watchers believe Facebook could be worth up to $ 100 billion. That's just speculation, but it would make Mark Zuckerberg, founder and CEO of Facebook, the fourth richest American on paper. Zuckerberg holds 28 percent of the Facebook shares, which would then be worth $ 28 billion according to these estimates.
The documents submitted show that Zuckerberg retains absolute control over the company even after an IPO: he has 57 percent of the voting rights. The reason for this are shares with higher voting rights, and some Facebook investors have given him the voting rights of their shares.
Millions of salaries for executives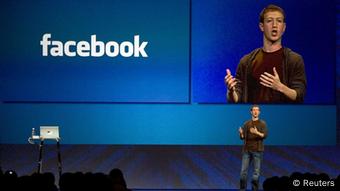 Mark Zuckerberg - soon to be one of the richest Americans
As CEO of Facebook, Zuckerberg, 27, earned $ 1.5 million last year. In the next year, however, his base salary should be only one dollar. The highest paid Facebook employee is Sheryl Sandberg, who is responsible for operations as COO and previously worked for Google. Sandberg made $ 30.5 million last year. Mark Schroepfer, the chief engineer, got around $ 25 million.
"Facebook was not originally founded to be a company," Zuckerberg explains in a letter that is part of the application to the stock exchange regulator. "It was built to fulfill a social mission - to make the world more open and connected."
Facebook now has to convince potential investors that it can make enough money with this mission. According to the prospectus, Facebook now has 845 million monthly users. The network aims to attract new users, especially in Brazil, Germany, India, Japan, Russia and South Korea. Last year the company had sales of $ 3.7 billion; the net profit was one billion dollars.
Most of the income comes from advertising and games. $ 440 million in sales came from Zynga, the maker of popular online games like Farmville. The game itself is free for Facebook users, but Zynga hopes that as many players as possible will be willing to spend money on additional features. In 2011 that was an average of 3.4 million customers.
Industry analyst Francis Gaskins of IPODesktop.com in Los Angeles sees this as a problem for Facebook. Zynga's payments made up a third of Facebook's profits, Gaskins told stock exchange broadcaster Bloomberg TV. "Half a percent of Facebook users are responsible for a third of the revenue. That can't work for long."
Facebook itself lists a number of risks for its business model. "If we fail to keep existing users or to win new ones, or if users use Facebook less intensively," the company said in its prospectus, its income would suffer "significant damage". Facebook also counts changes in the legislation on the protection of private data among the risks.
The German consumer protection minister Ilse Aigner has repeatedly accused Facebook of laxly handling data protection. As a listed company, Facebook is even more obliged to "comply with the law", Aigner said on Thursday (02/02/2012) to the dpa news agency. Facebook has already announced many improvements in data protection, but only redeemed a few. "Everyone should be able to delete their personal data at any time and independently, in particular data that they have posted on social networks themselves," said the minister. Data protection-friendly default settings are also important.
Bigger than Google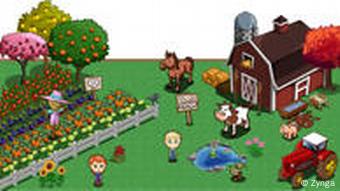 Farmville is Zynga's most popular game
Even if Facebook's IPO was only $ 5 billion, it would be the largest of any internet company to date. Google, the provider of search and other online services, raised a little less than $ 2 billion when it went public in 2004.
With revenues of ten billion dollars, Facebook's IPO would be the fourth largest in US history - after the credit card company Visa, the automaker General Motors and the cell phone company AT&T Wireless, reports the Reuters news agency.
Even before the IPO, Facebook raised a lot of money from private investors - between 1.2 and 2.3 billion US dollars, depending on the source. Because Facebook is not yet on the stock exchange, the company has not yet had to publish any details about the investments.
One of the earliest donors is Peter Thiel, who invested $ 500,000 in Facebook in June 2004. Marc Zuckerberg, Dustin Moskovitz, Chris Hughes and Eduardo Saverin had only launched the social network at Harvard University four months earlier. The German-born American Thiel was one of the founders of PayPal and made a fortune when the online auction house Ebay later bought the Internet payment service for $ 1.5 billion. With his share from the sale, Thiel then founded the hedge fund Clarium Capital, and he is also active as a venture capitalist for new companies.
One dollar becomes 5000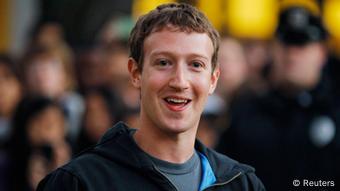 Zuckerberg wants to keep control after the IPO
The earlier investors got involved in Facebook, the cheaper the shares they received. Peter Thiel now owns 2.5 percent of Facebook. Should the total value of Facebook really, as is speculated, amount to 100 billion dollars, Thiel's half million would now have become 2.5 billion. In other words, every dollar turned into $ 5,000 in a few years.
Jim Breyer is also one of the early investors on Facebook with his venture capital firm Accel Partners. In 2005, when the company was still called thefacebook.com and only open to university students, Breyer invested $ 12.7 million. Today he owns eleven percent of Facebook.
In 2007, the software manufacturer Microsoft followed with $ 240 million. From 2009, Russian investors then stepped in with 400 million. This was done through the Russian companies Mail.ru and DST Global, in which the billionaire Yuri Milner has a significant stake. In January 2011, DST increased its stake by 50 million, and investment bank Goldman Sachs got in for $ 400 million.
The investor Marc Andreesen, who had success with the Internet browser Netscape in the 1990s, also has a private stake in Facebook through his venture capital firm Andreesen Horowitz. Andreesen is a member of the board of directors of Facebook, as are early investors Peter Thiel and Jim Breyer from Accel Partners.
Many Facebook employees who receive part of their compensation in shares could also become millionaires overnight as a result of the IPO. The real estate agent Pierre Buljan, who specializes in luxury real estate in California, is already looking forward to a new boom in Silicon Valley. "It will have a big effect," Buljan told the afp news agency. "A thousand new millionaires need a home."
Author: Andreas Becker
Editor: Monika Lohmüller