Where are the most beautiful airports in the world
Changi International Airport: The most beautiful airport in the world
Posted on 23-11-2020, by Romana de Bruijn
Changi International Airport (IATA code: CAI) in Singapore is not only one of the busiest airports in the world, but is also considered the most beautiful airport in the world. But what makes this airport so special? Why is the airport always highly praised? WechselNow.de has researched for you and explained why Changi International Airport is a magnet for locals and travelers alike.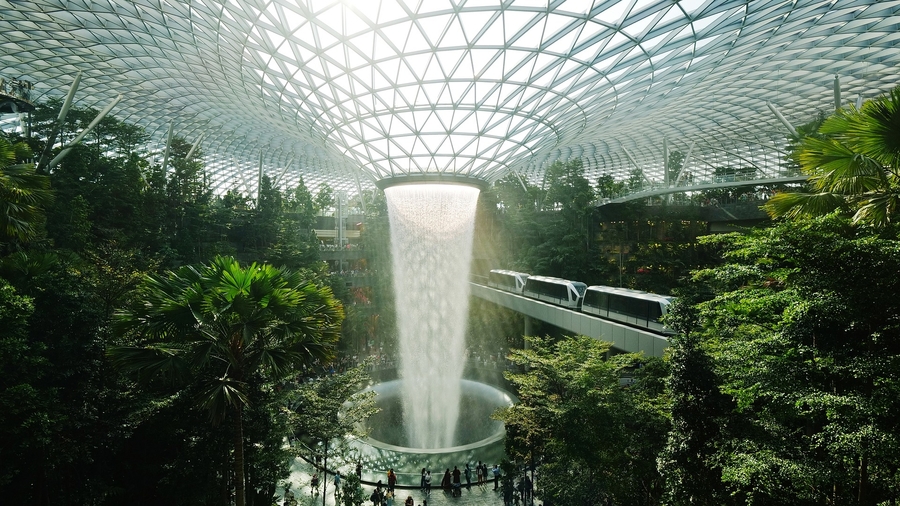 The key data of Changi International Airport
In the Asian city-state of Singapore is the breathtaking Changi International Airport, which is one of the largest airports in Asia with over 62 million passengers annually. Worldwide, the airport ranks 18th in terms of size and volume of flights. The airport is one of the most important hubs connecting the European and Asian airspace. In addition, the airport is often used as a stopover by those who want to travel to Oceania, e.g. Australia or New Zealand. This has earned the flight route via Changi International Airport to Oceania the nickname "Kangaroo Route".
The airport owes its name to the "Changi" district in which the airport is located. The airport, which is located east of the city center, can be reached quickly and easily via the motorway and public transport. Construction of the airport began in the 1970s, after the old airport could not be expanded, but this was urgently necessary due to the volume of flights. Gradually, more terminals were built and put into operation, right up to the opening of Terminal 4 on October 31, 2017.
The airport, which has a total area of ​​1300 hectares, is operated by the "Changi Airport Group". The special thing is that around 870 hectares of the area was recreated by artificially pouring various materials. So a new area has been created for the airport area, where there was originally the sea. The airport currently has 2 landing and take-off runways, each of which is to be expanded by an additional runway. There are numerous buildings between the parallel runways, such as the hangars (aircraft garage), as well as freight and passenger terminals.
There are currently 4 terminals:
Terminal 1: The airport's oldest terminal opened in 1981. After the expansion of Terminal 1 in 1998, the terminal can now handle around 21 million passengers per year.
Terminal 2: The construction of the second terminal was completed in 1990 and is used almost exclusively by domestic Singapore Airlines and their partner companies. Although the terminal was renewed in 1996, new construction work is currently being carried out. With around 23 million passengers per year, Terminal 2 can handle a similar volume of passengers as Terminal 1.
Terminal 3: Terminal 3 was designed for particularly large aircraft, such as the Airbus 380. Since it opened in 2008, Changi International Airport has been able to transport a further 20 million airport guests per year.
Terminal 4: The newest terminal is located southeast of Terminals 1 to 3 and was opened in 2017. Terminal 4 has an annual passenger capacity of around 16 million passengers.
Another terminal, Terminal 5, is to be built, increasing the annual passenger volume from around 62 million to 135 million. Terminal 5 is to be the largest terminal of the already impressive airport.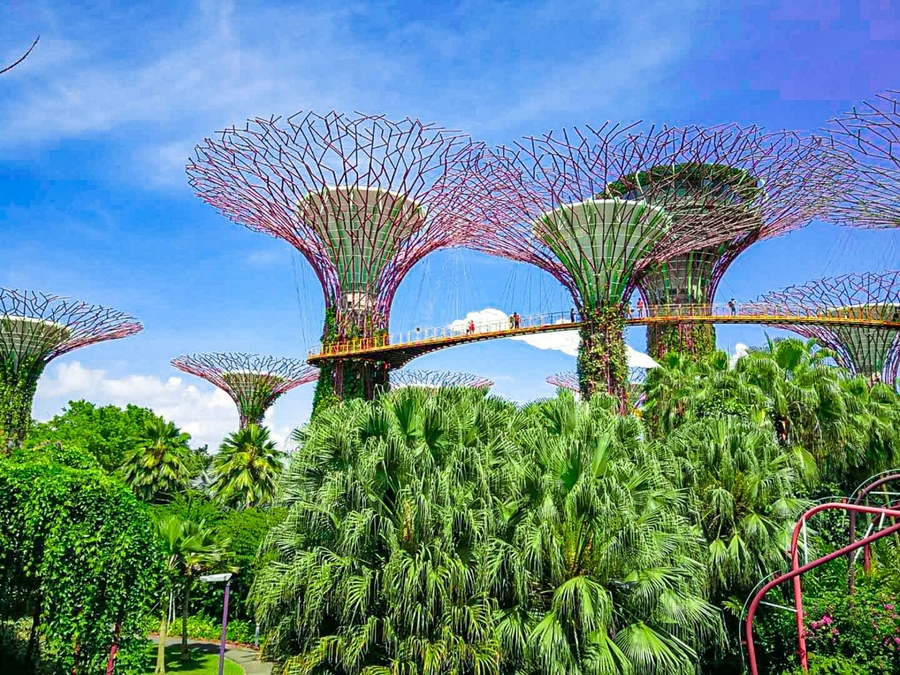 What makes Changi International Airport so special?
In addition to its high passenger volume and the corresponding importance as an international hub between the European and Asian airspace, the Changi International Airport is known by locals and passengers for something very special: the luxurious, large-scale facility that invites you to linger. In fact, not only can airport guests enjoy the airport's entertainment options while they wait for their departure, but it is also a popular weekend getaway for locals.
A special highlight is an airport building complex called Jewel Changi Airport. The futuristic-looking building opened in 2019 and houses a beautiful green area: the Shiseido Forest Valley. The Shiseido Forest Valley is lush with exotic plants and a huge free waterfall.
The indoor rainforest consists of around 900 palms and trees as well as 60,000 shrubs, which are composed of 120 species. The 40 m high waterfall, called Rain Vortex, is the largest indoor waterfall in the world. An impressive 37,850 liters per minute flow through the roof into the pool below. There is a pump in the pool, which in turn transports the water back to the roof. Those who stay here at night can watch a wonderful light and sound show. Various hiking trails, for which you should plan about half an hour each, lead you through the tropical forest to another green oasis: the Canopy Park.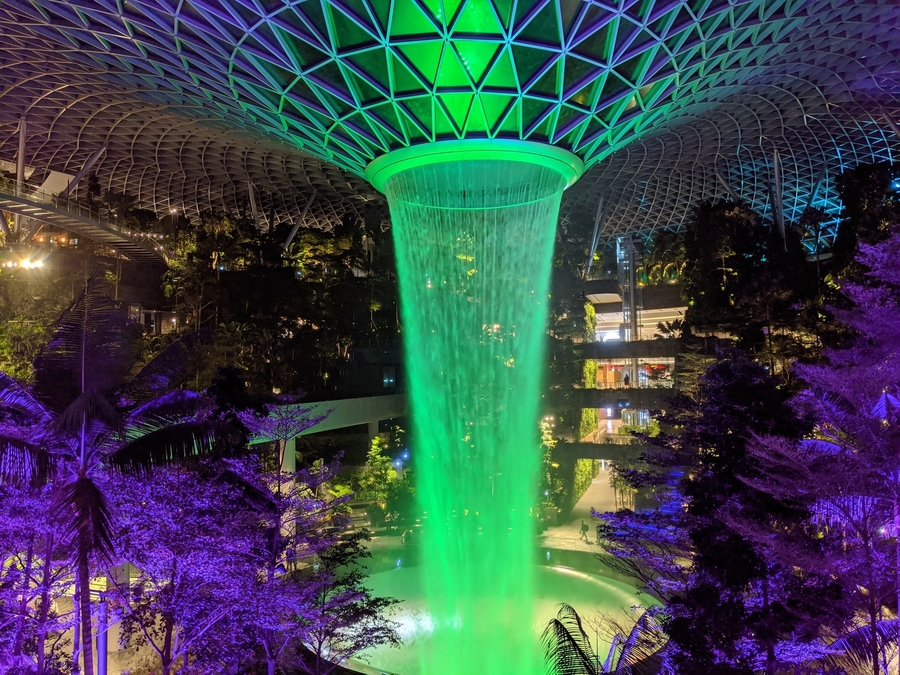 The Canopy Park is located on the 5th level and offers both young and old many entertainment options on an area of ​​14,000 square meters. For example, there is a huge trampoline network up to 8 m high, which extends over 250 m, a kind of viewing bridge, which is located directly above the Rain Vortex, as well as a classic maze, consisting of bushes, and a mirror cabinet. Furthermore, you can marvel at the architectural features, art exhibitions and oversized figures, which are made entirely of flowers. In the Changi Experience Studio, young and old can learn more about the airport using interactive media.
In addition to these recreational opportunities, there are also a variety of shopping and dining options. For example, the airport is home to Singapore's largest Nike store and the only official Pokemon Center outside of Japan. There are also shops from the well-known brands Apple, Zara, Adidas, MUJI and Uniqlo.
If you don't feel like shopping or eating, you can go swimming in the Balinese-decorated swimming pool with jacuzzi located in Terminal 1 for 17 Singapore dollars or enjoy a movie in one of the two cinemas located in Terminal 2 and 3 look at. By the way, admission is free here. The entertainment deck can be found on the roof terrace of Terminal 2. Here you can pass the time with video games on well-known consoles such as the Xbox and PlayStation, also at no additional cost.
However, if you have a few hours before your flight, it is advisable to take the free tour of Singapore offered by the airport company. You can choose from two different tours, either the Heritage or the City Sights Tour, for which you have to plan around 2.5 hours each.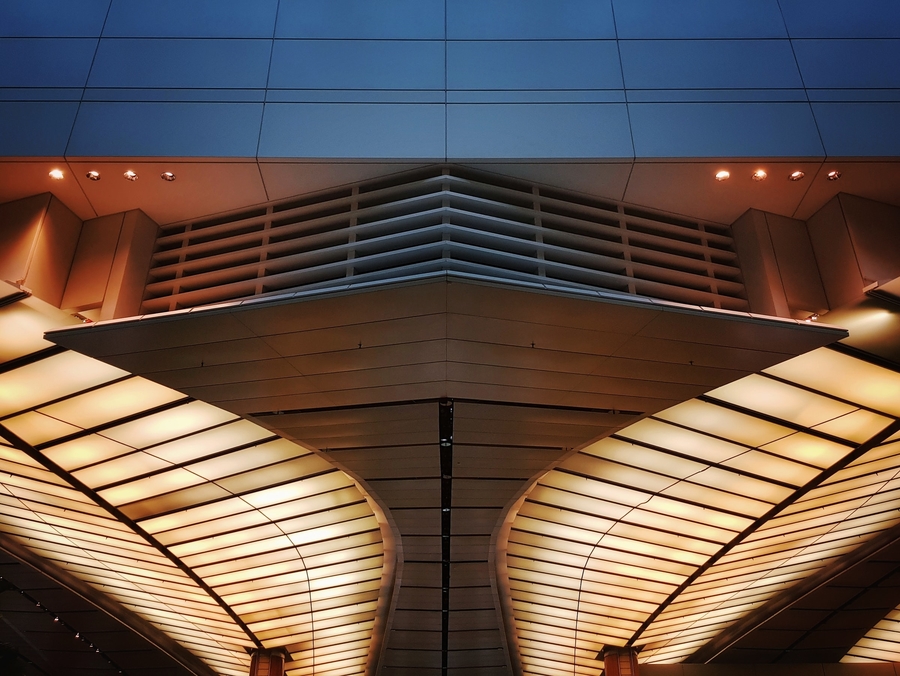 Conclusion
Time and again, Changi International Airport makes it to the top when different airports around the world are compared with one another. This is partly due to the unusual architecture as well as the luxurious shopping facilities, restaurants and other amenities that invite you to linger. For example, cinemas, a swimming pool, a beautiful botanical garden and a multimedia entertainment roof terrace ensure that you don't get bored while waiting for your flight. Note: Due to the ongoing pandemic, many amenities are temporarily closed, such as the Rain Vortex sound and light show and the entertainment deck. If you are planning a stay at Changi International Airport, find out in advance which entertainment options are open and closed.
Romana de Bruijn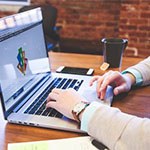 Together with my colleagues, I am responsible for monitoring developments on the German and international market and reporting on them. Since this is a very complex and dynamic market, we attach great importance to providing our customers with the best possible information. For this purpose, we publish analyzes and content on our website, can be reached at any time by e-mail and telephone and we also look forward to dialogues with consumers on our social network profiles.