What was your unforgettable trekking experience
Nepal Himalaya Travel - we make your trekking experience unforgettable!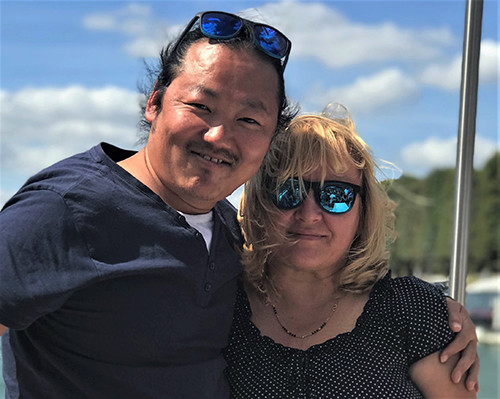 We are Bijay and Ines - and we love what we do.
We founded our local German-speaking trekking agency in Kathmandu, which we run with a lot of passion, in 2013.
As your personal contact and organizer on site, we look forward to offering you, as a German - Nepalese couple, clear advantages and a glimpse into the real Nepal.
Based on our experience, we have put together some interesting trekking tours, especially taking into account an optimal height adjustment.
Why with us of all people?
We organize each tour individually, starting with one participant
You can start your journey on your preferred dates
You always have a German contact person with lots of helpful information
We know German needs
We manage - and organize our agency personally
On special local occasions and festivals, we give you a deeper insight into the real Nepal
Our teams are paid fairly locally and not through agencies outside of Nepal
We are happy to pass on our insider knowledge to you
Our teams are all insured