Why is Google getting into the music business?
Google Play Music vs. YouTube Music: The main differences between the two music platforms

Many users will soon be moving from Google Play Music to YouTube Music which will be inevitable after two years of preparation. Google has greatly developed the new platform over the past two years so that Play Music users can feel at home. Still, there are some differences between the two platforms that many users may not even be aware of.

The transition from Google Play Music to YouTube Music was very bumpy and is still a long way from being completed. Why the transition takes so much time and cannot begin today was unfortunately not communicated, but it is likely that during this long phase it drove masses of users to the competition. Anyone who has endured it to this day can apply for a change, but will still have to be patient.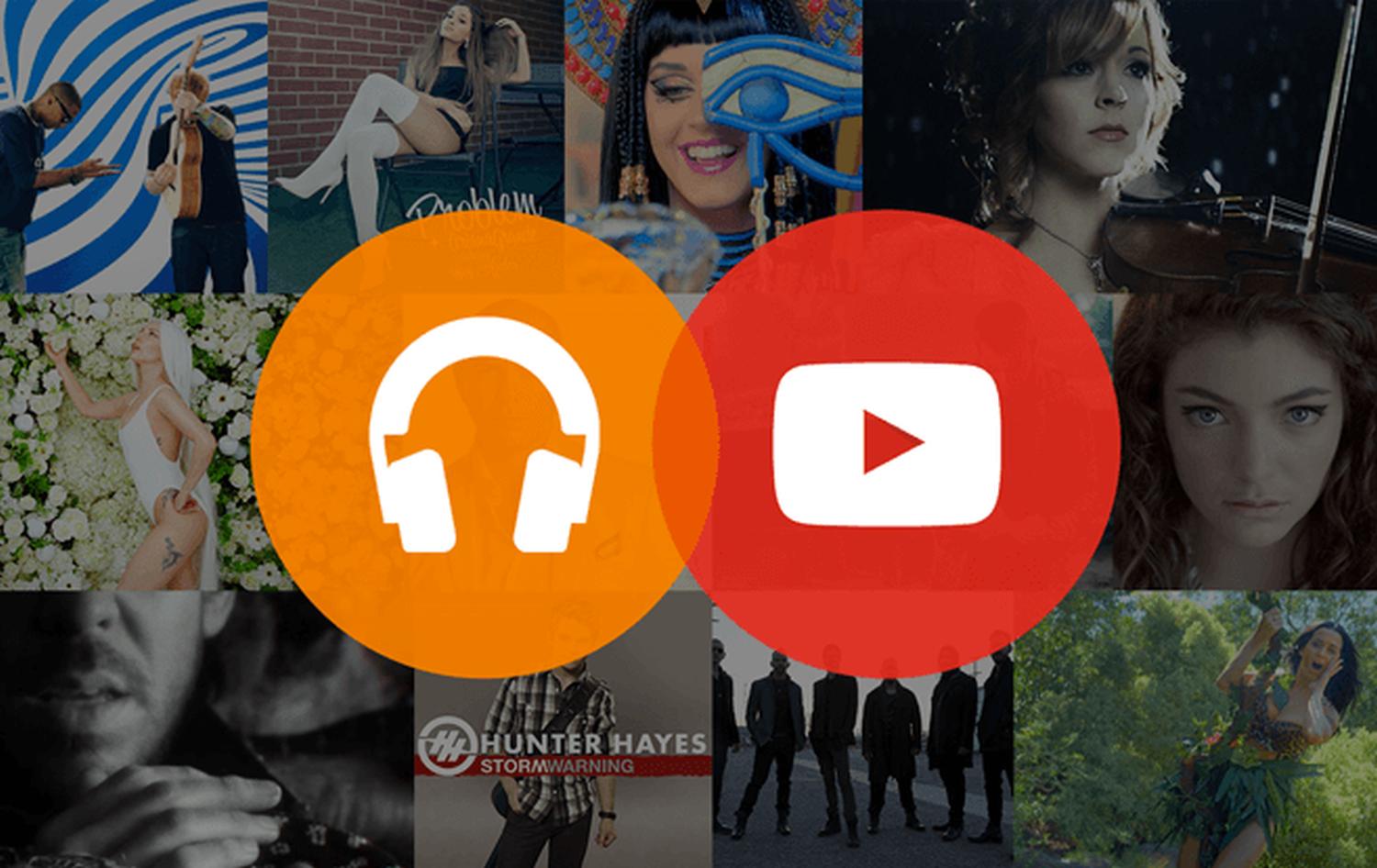 Two years ago, Google promised to integrate all the important features of Google Play Music into the new YouTube Music platform and only then to initiate the change. Many observers, including myself, thought this was an empty promise - but it was a mistake. In fact, Google's developers have recreated practically everything, but nobody would have thought that it would take two years or more.
There is still no definitive schedule, but the switch should finally start over the course of the summer. The loyal users then have to say goodbye to Google Play Music. Those who have stayed on board so far should probably make the switch to YouTube Music and not switch to the competition (anymore). (If you still want to, you can currently find a very good offer on Amazon Music Unlimited). The change not only brings with it a completely new interface, but also some changes when uploading new music.
In the following list you will find all the differences in the area of ​​music uploads between Google Play Music and YouTube Music. The first point is tough and should definitely be considered by all users who may not have been aware of this up to now.
Google Play Music & YouTube Music: Transfer of all data is delayed - Transfer is currently having problems
Uploaded songs can no longer be downloaded
For a few months now, YouTube Music has supported uploading your own songs - up to 100,000 tracks per account. Most users should get along with this for a lifetime actually at the same time a very good backup solution for all your music. Actually. While the self-uploaded tracks can be downloaded as often as you like on Google Play Music via the web app, this is NOT possible with YouTube Music. The entire platform is a one-way street that only offers you the upload.
A download is not planned and may only be possible later as a huge package via Google Takeout. So now use the opportunity to download individual songs from GPM before the move is due.
No more desktop uploader
Uploading new songs to YouTube Music is only possible separately via the Android or web app. There is no convenient desktop uploader with automatic synchronization and, according to the developers, it is "not currently planned". The Play Music tool was sometimes more reliable, but it (was) a convenient option.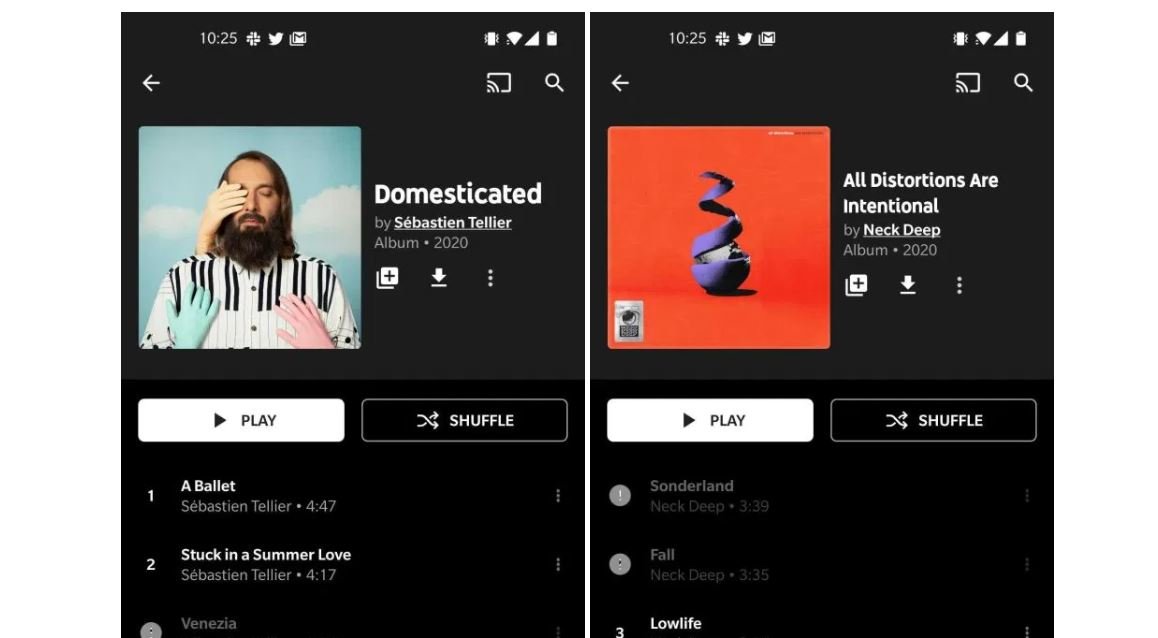 Uploads are separated from the rest of the music collection
While Google Play Music treats uploaded, purchased or streamed songs completely equally, YouTube Music treats them separately. If you have uploaded at least one song, there are two tabs in the navigation: YouTube Music and Uploads. These two sources are neatly separated from each other, both in the archive and in the search function. The only exception are playlists, which of course can contain songs from both sources.
Metadata cannot be edited
Unlike Google Play Music, YouTube Music does not offer the ability to edit the metadata of a song. Before uploading, make sure that the title and artist as well as the additional information you want are correct. It is quite possible that this feature will be upgraded or that the automated detection will be improved, but it is currently not possible to edit it.
Access from other Google apps
Google Home
It is not possible to access the self-uploaded songs from YouTube Music via Smart Speaker or Google Assistant. YouTube Music is started, but the video version available on YouTube is always used instead of the self-uploaded song. Because audio and video can be very different from each other in some songs and music videos are not really suitable for music playlists (just think of Michael Jackson's Thriller), this is an important point. Could easily be changed in the future, of course. You can easily stream your own songs via cast to the speakers.
Android Auto
The YouTube Music app for Android Auto gives you full access to the songs you uploaded yourself. Google Play Music only offered the option of accessing a special auto playlist and calling up the other playlists. YouTube Music does this much better than the previous solution. However, some users report that access is only possible with an existing YouTube Music subscription. Unfortunately, I can't test that.
Alarm clock app
The Google alarm clock app or clock app offers the option of using any title from YouTube Music as a ringtone for the alarm clock. However, you can only access it with an active YouTube Music subscription and only select the songs available in the cloud. It is currently not possible to use titles that you have uploaded yourself. Google Play Music, on the other hand, cannot be used at all in the alarm clock app. Despite the restriction, an improvement.
—
There are more differences than you would think ... right?
» Google Maps: Navigation now also supports YouTube Music as a music player in the media widget (screenshots)
---
Google sues Sonos: Google strikes back and accuses the loudspeaker manufacturer of patent infringements
[AndroidPolice]
---
Never miss Google news again: Subscribe to the GoogleWatchBlog newsletter
Subscribe to the GoogleWatchBlog newsletter
---
label
google play music, youtube music