How do people harass Trump supporters
Parler: A playground for Trump supporters
"Welcome, patriots, to the last lighthouse of freedom on the Internet!" This is how Republican Congressman Devin Nunes welcomes his new followers to Parler. Parler? It's a bit like Twitter, a bit like Facebook, a bit like Reddit - in a timeline you can see content from users you are following. Photos and animated images can be uploaded, 1000 characters of text per post are possible.
What Parler wants to do differently than the competition: Every user should be allowed to post what they want. Whether something is true or false, whether it creates hatred or not, that doesn't matter at Parler. There are no fact checks here, with which Twitter, for example, informs its users that US President Trump falsely claims that he won the election. They are "crazy", says Parler founder John Matze. "Once you start curating content and checking facts, you get one-sided," said Matze in an interview with Fox News.
Parler storms the charts
That works, at least with the far right in the USA. Parler's numbers have skyrocketed since the election of Democrat Joe Biden. Four and a half million new users have been gained in five days, wrote Matze in a letter to his community on Tuesday. In terms of downloads for Android and Apple devices, the Parler app in the USA continued to top the charts on Wednesday.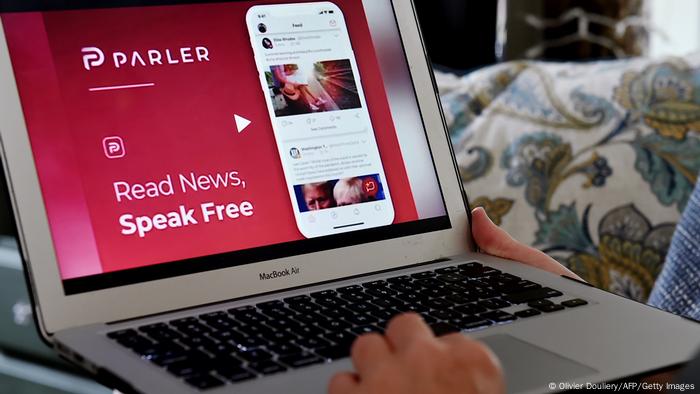 Freedom of expression is a priority: the Parler platform
This is also noticeable in Devin Nunes' account. Nunes, one of the most loyal Trump supporters in the US Congress, has now welcomed 1.7 million followers on the platform - on Twitter there are only 1.2 million. Nunes uses his reach to spread the claim that in Erie, Pennsylvania, postal officials backdated election papers on the instructions of their superiors. A claim that Twitter, unlike Parler, indicates that it is controversial.
Parler users: The apocalypse is approaching
Similar to Twitter and Facebook, Parler suggests who to follow to users. At Parler, these proposals read like a who's who of the far right in the United States. "They don't see a future on the big platforms because they are supposedly being censored there," says Miro Dittrich, who observes right-wing extremism on the Internet for the Amadeu Antonio Foundation. Much of the most successful content on Facebook, for example, is still of a right-wing populist nature. "But of course we have seen that the platforms have been more aware of their responsibility since 2016 and are now enforcing their community standards more strongly," says Dittrich in an interview with DW: "That means that calls for violence and racism are clearly seen as violations of the Community standards. Of course they don't like that. "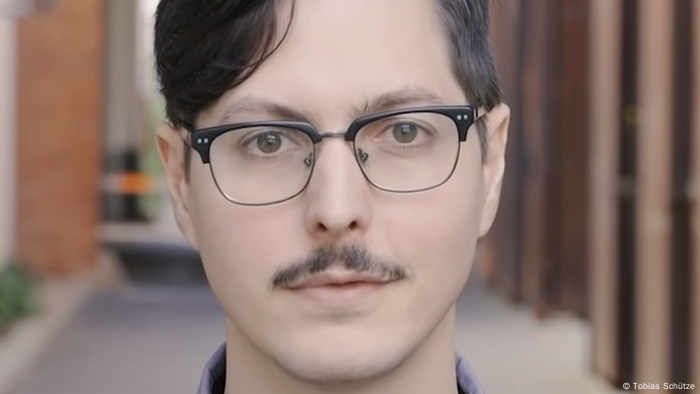 Miro Dittrich observes right-wing extremist networks on the Internet
In addition to the right-wing Republicans, Parler is home to numerous racists, Holocaust deniers and QAnon sectarians who believe that politics and the media have been infiltrated by pedophile Satanists. "This misinformation creates a worldview of its own," says Dittrich. "This is how people get into alternative realities. And in these alternative realities the political enemy is often maximally demonized." In addition, there is often talk of an approaching apocalypse. "All of this creates pressure to act. And unfortunately we see that this pressure to act is also discharged into violence in the offline world."
Nude pictures and nationalists
Technically, Parler doesn't seem to be fully developed yet. It often takes a long time for content to load. This could of course also be due to the large number of new user accounts. The problems will be ironed out quickly and the number of employees has quadrupled within 24 hours, Parler founder Matze writes on his account. Parler wants to use as much self-programmed code as possible in order not to be dependent on the established IT companies in Silicon Valley.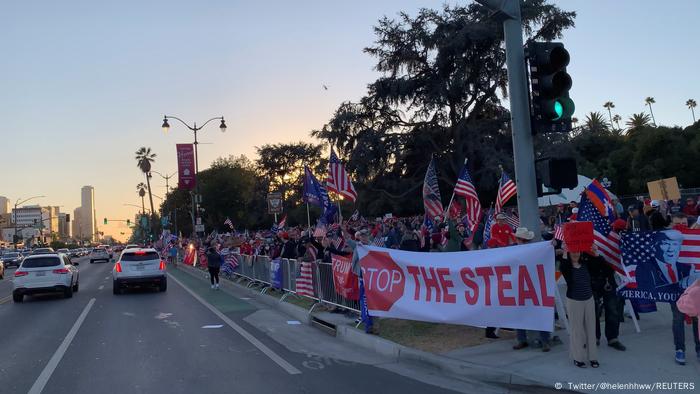 Many Trump supporters are still convinced that Joe Biden "stole" the election
However, the self-built code has its problems. No matter what you're looking for, be it QAnon or Trump2020, you'll be flooded with tons of links to nude pictures on Parler. The algorithms don't seem to be good at filtering porn ads. At the same time - freedom of expression or not - pornography is also forbidden on Parler. Marijuana advertising, vilification, and death threats are also prohibited under Parler's community standards. Parler founder Matze also expressly advised its users that it was not permitted to post pictures of one's own feces. The platform has already deleted numerous satire accounts.
Is Donald Trump moving?
Will Parler be successful in the long term? Miro Dittrich from the Amadeu Antonio Foundation is skeptical. Platforms that only appeal to a certain, homogeneous audience are rarely successful, he says: "You want to harass people and work your way through your opponents. For this group, that's a big part of the motivation to be active on social media." Dittrich therefore suspects that many Parler users will soon return to Twitter. It was similar with Gab, a platform that has also addressed right-wing users.