If they are consumed in large quantities for the purpose of muscle growth, they can lead to a kind of intestinal poisoning, as they are generally free of fiber and other accompanying substances that would contribute to a smooth protein digestion.
The protein then remains in the digestive system for too long, which can promote putrefaction, over-acidification and deposits in the intestine. The result can then be muscle breakdown, as the body is no longer able to maintain its anabolic muscle metabolism status in this unfavorable condition of the intestine.
So it makes much more sense to consume a protein that not only provides protein, but also fiber, essential fatty acids as well as minerals and vitamins. All of these accompanying substances in their totality stimulate the protein metabolism and optimize the digestion of the protein. The acid-base balance can keep its healthy balance and the body can stay in anabolic muscle status.
Hemp protein with an optimal fatty acid pattern
Hemp protein does not provide these accompanying substances in random, but again in perfect form. Hemp protein still provides around 11 grams of hemp oil per 100 grams of hemp protein. Hemp oil, however, is known to contain the essential omega-3 and omega-6 fatty acids in the optimal ratio of 1: 3 for humans.
In contrast, today's common diet has a ratio of up to 1:50 or higher, which represents a significant omega-6 excess. Since such an unfavorable fatty acid ratio can promote chronic inflammatory processes in particular, everything should be done to get this ratio back on track. Hemp protein with its unique fatty acid pattern is an extremely valuable and anti-inflammatory helper here too.
Hemp protein protects your brain
It is precisely the outstanding fatty acid pattern of hemp protein that is associated with both the cholesterol-lowering effects of hemp and brain-protecting effects. According to a study, hemp meals are supposed to inhibit the cell-toxic effects of deposits in the brain typical of Alzheimer's, from which the scientists concluded that meals made from hemp are ideal for the treatment of Alzheimer's and cardiovascular diseases.

The minerals and vitamins in hemp protein
Since the hemp seeds also contain considerable amounts of zinc, iron and magnesium, all of these minerals and trace elements, which are often inadequately represented today, are of course also found in the hemp protein. These three minerals are known to be very important for many physical processes, and since many people lack precisely these minerals - which can manifest themselves in hair loss, anemia, inflammatory problems, etc. - any healthy food that provides the desired micronutrients is welcome.
And last but not least, hemp protein is also a useful source of fiber, as it consists of around 18 percent fiber and in this way cares for the intestines and supports digestion.
So if you are looking for a purely plant-based, protein-rich food, if you want to provide your body with really high-quality and, above all, easily digestible and easily digestible protein in a healthy way, without losing sight of your fatty acid situation and If you also want to stock up on minerals and trace elements as well as vital substances, then hemp protein would be the right solution for you.
Maskelmän's hemp protein contains, for example, the following minerals and vitamins per 100 g (only those vital substances are listed that are also contained in relevant quantities):
| | |
| --- | --- |
| Minerals and vitamins | Minerals and vitamins per 100 g of hemp protein |
| magnesium | 750 mg |
| iron | 23 mg |
| zinc | 12 mg |
| Vitamin B6 | 1.5 mg |
| Vitamin B1 | 1.3 mg |
| Folic acid | 220 µg |
The macronutrients in hemp protein

The nutrient profile for 100 g of hemp protein is as follows:
| | | |
| --- | --- | --- |
| Macronutrient | Macronutrients per 100 g of hemp protein | Macronutrients per 30 g of hemp protein |
| Protein | 47.7 g | 14.31 g |
| Fiber | 23.7 g | 7.11 g |
| fat | 13.9 g | 4.17 g |
| carbohydrates | 5.4 g | 1.62 g |
The calories in hemp protein

The calorie content of the hemp protein per 100 g is 385 kcal. With a daily portion of 30 g, the calorie content is 115.5 kcal.
How can hemp protein be used?
The hemp protein can be used in a variety of formulations, e.g. B. like this:
Mix the hemp protein in almond milk or juices.
Mix the hemp protein into recipes that use flour. There the hemp protein can replace up to a quarter of the amount of flour. These can be hearty bread recipes, roll recipes, pizza bases, quiche bases or pancakes. Hemp protein is not very suitable as an ingredient in cakes and pastries, as its robust taste does not go well with them.
Bake nutritious, hearty energy bars from nuts, dried fruits and hemp protein.
* This article contains advertising. Our website contains affiliate links (* mark), i.e. references to partner companies, for example to the Amazon website. If a reader clicks on an affiliate link and subsequently on a product from our partner company, we may receive a small commission. This means that we cover part of the costs we have for the operation and maintenance of our website and can continue to keep the website free of charge for our readers.
donation
Your donation helps us
If you enjoyed this article, we would appreciate a small contribution to our work! Donate now with Paypal.
display
Distance training to become a holistic nutritionist
Are you interested in what's in our food and want to know how nutrients and vital substances affect the body? Do you want a healthy life for yourself, your family and fellow human beings? Nutritionists are popular - but the holistic aspect that is needed for sustainable health is often forgotten when giving advice. At the Academy of Naturopathy, you will get to know the connections between lifestyle and diet as well as physical and psychological well-being.
That educates interested people like you in around 16 months to become a holistic nutritionist out.
Is this article worth reading?
Share this article
swell
Callaway, JC. "Hempseed as a nutritional resource: An overview", Euphytica, Jan 2004, 140 (1-2): 65–72 (Hemp seeds as food: An overview)
Rodriguez-Leyva D, Pierce GN "The cardiac and haemostatic effects of dietary hempseed." Nutr Metab (Lond). 2010 Apr 21; 7:32. (The effects of hemp seeds on the cardiovascular system and hemostasis.)
Al-Khalifa A et al., "Effect of dietary hempseed intake on cardiac ischemia-reperfusion injury." Am J Physiol Regul Integr Comp Physiol. 2007 Mar; 292 (3): R1198-203. (The effect of dietary hemp on cardiac ischemia-reperfusion damage.)
Chen T et al., "The isolation and identification of two compounds with predominant radical scavenging activity in hempseed (seed of Cannabis sativa L.)." Food Chem. 2012 Sep 15; 134 (2): 1030-7. (The isolation and identification of two compounds with predominant free radical scavenging activity in hemp (seeds of Cannabis sativaL.).)
Jeong M et al., "Hempseed oil induces reactive oxygen species- and C / EBP homologous protein-mediated apoptosis in MH7A human rheumatoid arthritis fibroblast-like synovial cells." J Ethnopharmacol. 2014 Jul 3; 154 (3): 745-52. (Hemp oil-induced reactive oxygen species and C / EBP-homologous protein-mediated apoptosis in human rheumatoid arthritis fibroblast-like MH7A synovial cells.)
House JD et al., "Evaluating the quality of protein from hemp seed (Cannabis sativa L.) products through the use of the protein digestibility-corrected amino acid score method." J Agric Food Chem. 2010 Nov 24; 58 (22): 11801-7. (Assessing the quality of protein from hemp seed (Cannabissativa L.) products by using the Protein Digestibility-Corrected Amino Acid Score Method.)
Callaway J et al., "Efficacy of dietary hempseed oil in patients with atopic dermatitis." J Dermatolog Treat. 2005 Apr; 16 (2): 87-94. (Effectiveness of hemp oil in the diet of patients with atopic dermatitis.)
Lee MJ et al., "The effects of hempseed meal intake and linoleic acid on Drosophila models of neurodegenerative diseases and hypercholesterolemia," Molecules and Cells, April 2011, (The effects of hempseed meals and linoleic acid on Drosophila models of neurodegenerative diseases and high cholesterol)
Robis Key "The ultimate hemp protein bar recipe", 13.01.2013 (recipe, The hemp protein bar)
Mathew G. Kadey "Hemp Protein = King of the Plant Kingdom" Manitoba Harvest Hemp Foods & amp; Oils, 2011 (hemp protein = king of the plant kingdom)
Darrell L. Tanelian "Hemp: Nature's Forgotten Superfood" Manitoba Harvest Hemp Foods & ampamp; Oils, 2011 (Hemp: Nature's Forgotten Superfood)
Notice on health issues
This information is passed to the best of my knowledge and belief. They are intended exclusively for those interested and for further training and are in no way to be understood as diagnostic or therapeutic instructions. We do not assume any liability for damages of any kind that arise directly or indirectly from the use of the information. If you suspect illness, please consult your doctor or alternative practitioner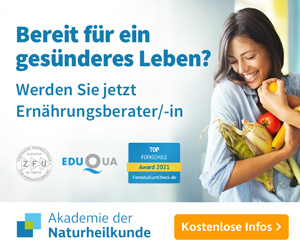 Subscribe to Newsletter
Exciting information about health and nutrition
1x per month
Login Successful. You will shortly receive a confirmation at the specified email address.
With your registration you allow the regular sending of the newsletter and accept the data protection regulations.
HEALTH CENTER © 2021 Neosmart Consulting AG. All rights reserved.