Is Fiji expensive for tourists
Fiji: Alone in the South Seas
"First impressions are never repeated. The first love, the first sunrise, the first South Sea island are unique memories, received with a virgin feeling. "

Robert Louis Stevenson, In the South Seas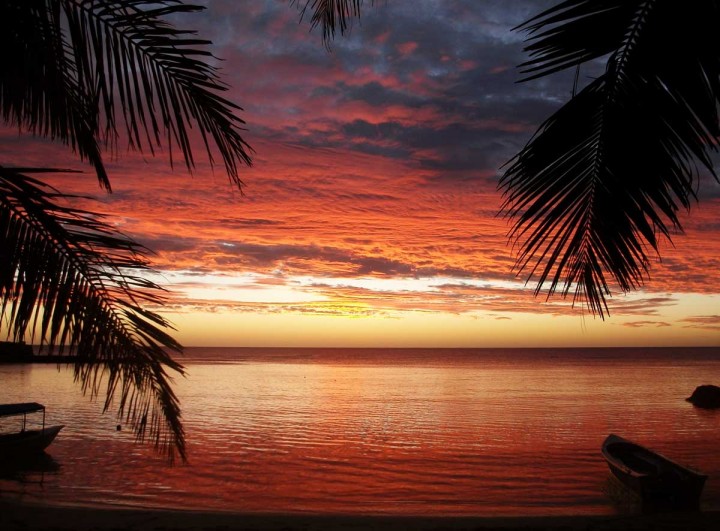 Alone in the South Seas
A guest post by Emily
I'm in the middle of planning a trip to Southeast Asia, and things have gotten a bit out of control since I said at the travel agency that I didn't want to leave Germany, but the US. The employee immediately recognizes that she has come across something and quickly convinces me to buy an around-the-world ticket. "Because it's not really that much more expensive," and because I may have said that I have friends in Australia that I could theoretically visit on my way to Asia. That's when she asks me why I don't want to stop over in the South Pacific as well. "Fiji, for example."
Does that really exist? "I want to answer.
For as long as I can remember, the South Seas always had something dreamlike in my mind, a feverish hallucination of lonely islands, crystal clear water and palm trees. A place where shipwrecked people are stranded, a backdrop for gaudy, kitsch musicals. In the musical with the appropriate title "South Pacific" one of the characters sings the song "Bali Ha'i", in which a mystical Pacific island is evoked, which is only visible as a silhouette in the distance, wrapped in clouds and a mist of pink and purple sky. Hyper kitschy, natural, but haunting and magical nonetheless.
Bali Ha'i will whisper / In the wind of the sea / "Here am I, your special island! / Come to me, come to me! "
The South Pacific seems to follow Baudrillard's thesis in my mind that Disneyland was only created to convince America that everything outside its borders is real. The South Seas, therefore, as a kind of Disneyland for the entire world. My curiosity was piqued - I just had to see it with my own eyes.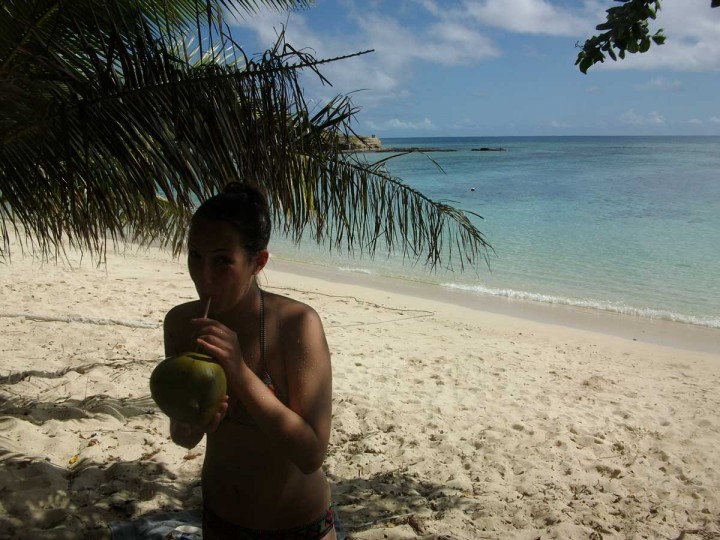 After about 11 hours on the plane, full of newlyweds and those willing to marry (fully equipped with wedding dresses and suits as hand luggage) and with the vague concern that this might not be a hotspot for backpackers traveling alone, I arrive in Nadi, on the main island of Fiji, Viti Levu. The airport looks like everyone else I've been to; the only clue that I have actually landed in the South Pacific awaits me when I stand in the immigration line. Although it is only 5 a.m., a group of Fijians sing a happy greeting for the newcomers. They shout "Bula!", The Fijian word for almost anything: hello, bye, welcome, love, life. They are all dressed in Sulu, the traditional Fijian clothing that is reminiscent of a sarong and is worn by men and women alike
I am exhausted and not convinced
Isn't that exactly that stereotypical, Disneyland kind of tourist rip-off? Isn't that supposed to distract you from the real world? From the "real" Fiji? While most of the fellow travelers get into taxis or tour buses and drive off, I find that the best destination for a backpacker is a hostel called Smuggler's Cove (how… clever). There I quickly realize that there are quite a few backpackers here and that they all know only one destination: the Yasawa Islands, a group of islands in the west of Fiji, where all the fantastic South Sea dreams come true on pristine beaches and in crystal clear water should be. The "Yasawa Flyer", a bright yellow high-speed catamaran that travels between the islands every day, enables comfortable island hopping. My first stop is Nacula in the far north.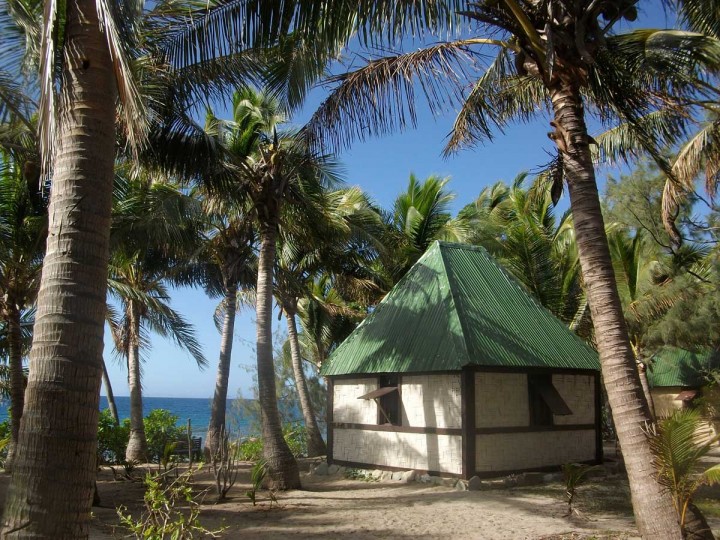 Every Yasawa island has a resort with bungalows - rustic but charming. A generator provides electricity from 7 p.m. to 10 p.m., there is no hot water. Although the beach is narrow and the water is shallow, it is secluded, calm, and beautiful. One of the resort employees takes me and a few other travelers on a boat (the words "water taxi" are painted on the outside) to the real Blue Lagoon, the place where the famous movie was shot. Here I snorkel with tropical fish for the first time and am enthusiastic about this colorful and magical world in the middle of our world. If this is all just a distraction from the real world, I don't care anymore. A Danish girl, tired of traveling and who has just spent six months in Southeast Asia, is not impressed: "I've seen much better things in ____ (insert any exotic country)." Well then. (Two months later, I'm in Vietnam and see phosphorescent plankton underwater - and I have to say, it actually amazes me a little more.)
My next stop is Barefoot Island, a fitting name because there is sand everywhere. The best thing about this island is that you can walk from one end to the other and watch both sunrise and sunset. Already in the first night I experience the most beautiful sunset of my life - from gold to pink, purple, dark red. Maybe the musical "South Pacific" wasn't rendered in color after all?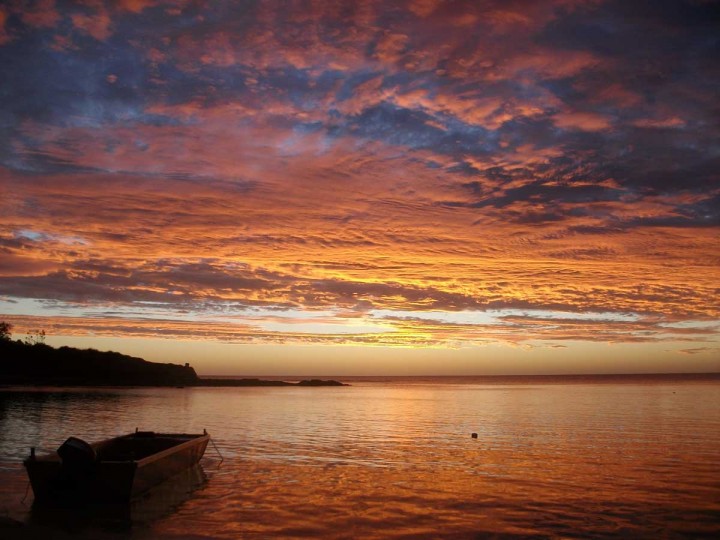 It goes on and on and I'm getting a little restless. The hammocks, coconuts, sunsets and beaches, the snorkeling, the palm trees - it's exactly what I imagined. But where are the Fijians? Where is real life Definitely not here. These islands are geared towards tourists alone. Some Fijians live in villages far from the resorts, but most live on the main island. The Yasawa Islands are tourist land.
An insanely beautiful, but natural Disneyland
I'm on my way back to Viti Levu. I want to see something that feels more real to me, although at this point I'm not sure what that actually means. A trip to a village gives me a deeper insight: After we have been welcomed with a traditional kava ceremony, we are shown around. The school is a simple concrete building in which there are too few teaching materials. The children run here for miles. They cross rivers on bamboo rafts and arrive drenched at their destination. The huts in the village are simple, the women cook outside on open fires. The political system is highly unstable, and the military has determined, or influenced, politics since the 1980s.
This is real life, sure. But is it the real Fiji? Is there a real Fiji? The natural beauty of these islands in contrast to the harsh reality of life paints a complex picture of the country. How do the newlyweds feel, locked in their luxury resorts, who only move from the buffet to the beach, to the bed and back again? What do the backpackers feel, hopping from island to island, lying lazily in hammocks and planning their next stay (Australia or Southeast Asia for most)? And what do I feel in the end? To come back to Robert Louis Stevenson: I will definitely never forget my first South Sea island. It was a unique experience, one that can never be repeated, an almost virgin experience - and something very real.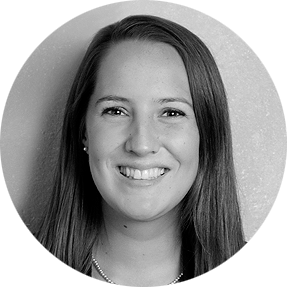 The author: Emily has lived in different countries, flew around the world after studying literature and finds that the southern states of the USA are a completely underrated travel region. New Orleans! The Mississippi Delta! Charleston! The blues! She also ventured to Fijis as a solo traveler. Born in North Germany, she has been living in Mainz for a number of years and is excited about where her next job will drive her.

Up
about the author
Anna | Anemina Travels
Anna loves the sound of rain on a tent roof, conversation around the campfire, and North America. She would prefer a spontaneous road trip anytime to a day at the pool and prefer to be outside - for hiking, surfing or snowboarding.