Watch the aurora borealis overrated
© Ihor_Tailwind / iStock
The 10 most beautiful winter cities
There are cities that only show their most beautiful sides in winter, when they turn into a dreamy winter fairy tale in snow and ice. We'll reveal the ten most beautiful winter cities that you are sure to enchant - powdered with white snow, brightly lit windows and frozen lakes.
Bern, Switzerland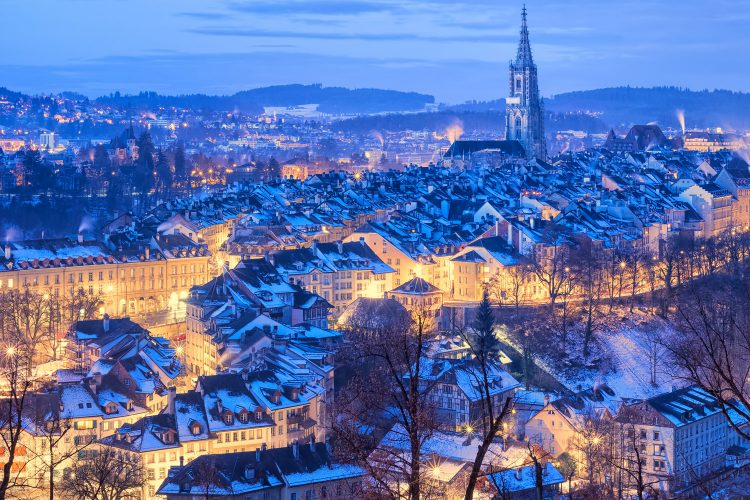 The capital of the small alpine country has an enchanting historic old town, which especially shows its charm in winter, when the houses and streets are covered with snow and glitter. Surrounded by a breathtaking alpine panorama, you feel as if you are in a postcard idyll. And if you have strolled through the romantic, snow-covered alleys enough, you can skate on the ice rink or go (cross-country) skiing in the parks and surrounding mountains.
Chicago, USA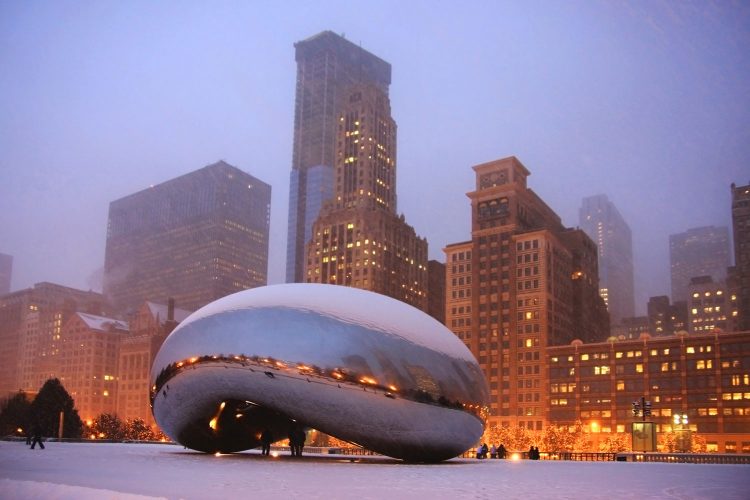 © UWMadison / iStock
Chicago is changing enormously due to the winter blanket of snow. And the city that never sleeps is especially beautiful in the cold season. When it is so cold outside that even Lake Michigan freezes over and your own breath conjures up small crystals on the scarf, then after a stroll through the wintry city you can enjoy one of the numerous shows, theater performances or events that the city has to offer.
Tromso, Norway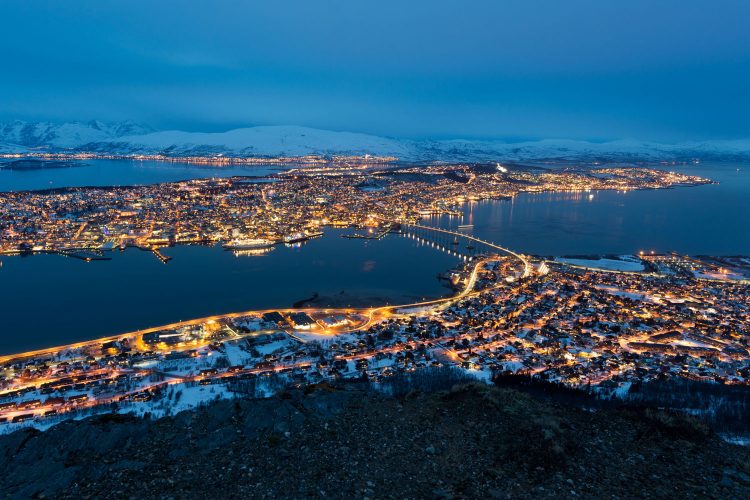 Tromsø is the largest city in Northern Norway and one of the best places to see the Northern Lights - Aurora Borealis. This natural phenomenon can be observed almost exclusively in the polar regions. In Tromsø you can watch the colored lights in the sky for around six hours a day. In addition, there is the magical mountain and water landscape, which, powdered with white snow, almost looks like an exaggerated, romantic film set.
Quebec, Canada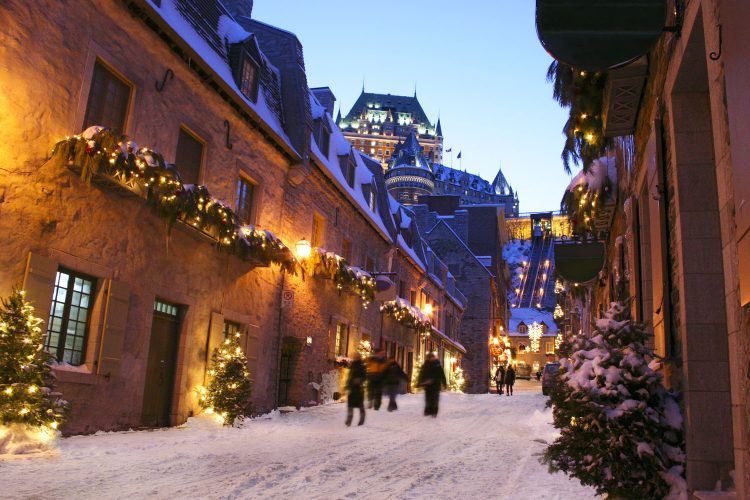 In the cold months Quebec turns into a winter fairy tale, as it is in the book: Decorated with lights, covered with a thick blanket of snow and icicles on the houses, a winter walk through the streets of the city is an absolute winter must! During the Christmas season you can stroll through Christmas markets and visit concerts.
Vilnius, Lithuania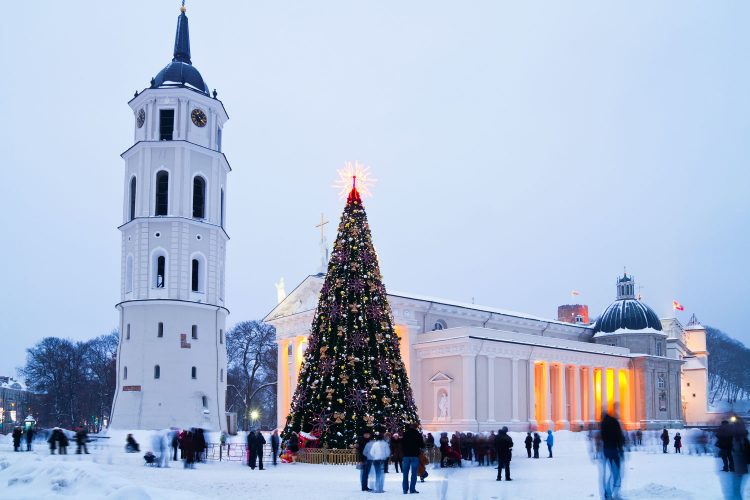 In winter, the beautiful capital of Lithuania is covered with a thick blanket of snow. The temperatures are always in the minus range in the winter months, which can be a challenge even for die-hard winter friends. On the other hand, there is a magical winter city with a historic city center that brings together architecture from the most varied of eras.
Stockholm, Sweden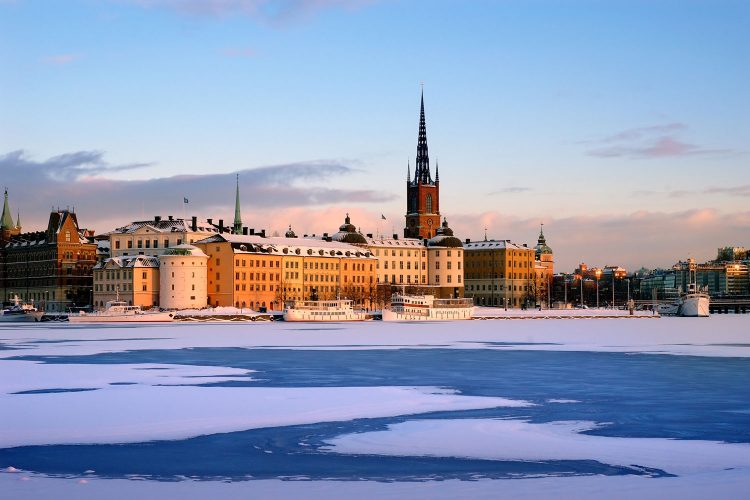 It is now well known that Stockholm is an absolute dream city in summer. But so far hardly word has got around that a trip to the Swedish capital is definitely worthwhile even in the winter months. But when ice floes float on the water of the Stockholm archipelago and the colorful houses of the city stand in stark contrast to the white of the snow and the smell of cinnamon and karadamom wafts from every bakery, then you feel like you're in a winter fairy tale here too.
Montreal, Canada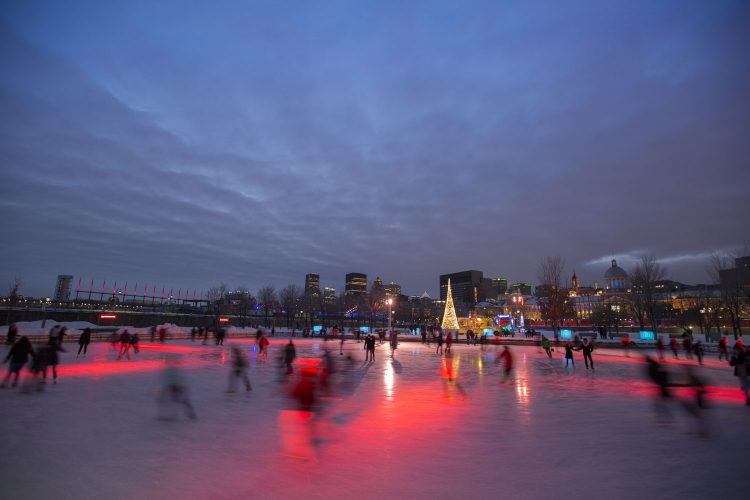 Ice rink in Montreal
In winter, Montreal is covered by a thick blanket of snow, which muffles the noise of the big city and conjures up a wonderful winter feeling. There are ice skating opportunities everywhere, and most of them are free. In addition, numerous events take place in winter, such as concerts and performances by stars of the Cirque du Solei - an absolute must for anyone who has the opportunity to go.
Vienna, Austria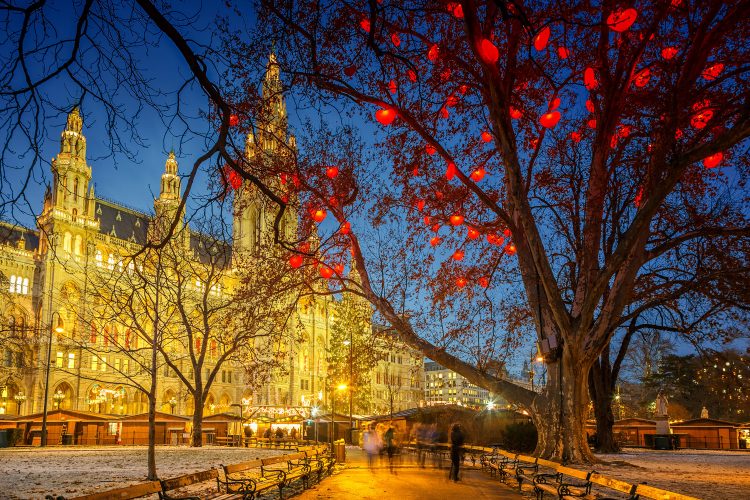 The capital of Austria is also a must-see in winter! Decorated for Christmas, the city with its countless historical buildings is almost kitschy and beautiful. And if you are frozen after a walk through the wintry city, you can warm up wonderfully in a coffee house or one of the countless museums and refuel even more Austrian lifestyle and culture.
Banff, Canada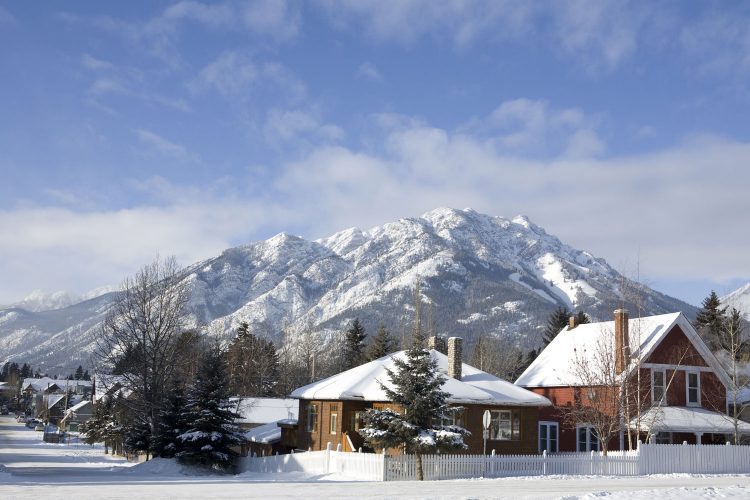 In the middle of the fascinating Banff National Park lies the small town of Banff with a population of over 7,500. The picturesque city is a popular tourist destination and anyone who has ever been there can understand why: Surrounded by snow-capped mountain peaks, the small houses huddle in the valley and there are countless opportunities for activities around the city such as ski tours, winter hikes through ice and snow or fast-paced ones Toboggan runs.
Prague, Czech Republic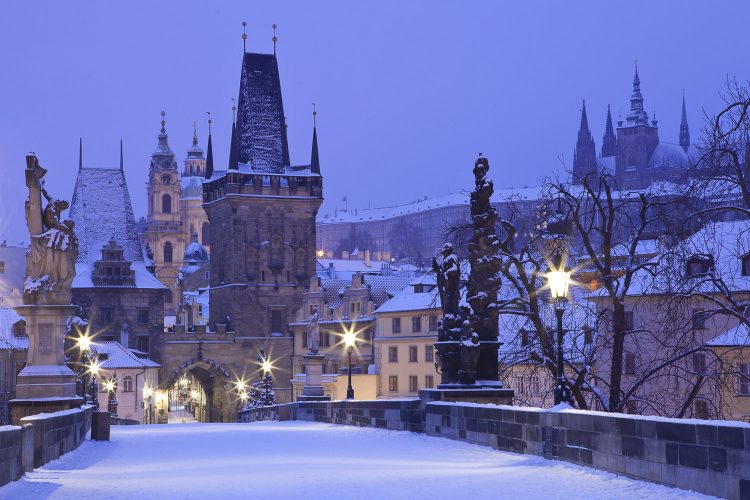 © gornostaj / iStock
Prague is bursting with medieval architecture and when the famous Charles Bridge, Prague Castle and the churches and houses are powdered white and the snow crunches under your shoes while walking, you feel like you've been transported back a few centuries. Enjoy the silence and the very special magic that winter and snow bring to the city.
Recommend this article:
Published on: 6 November 2017
Last update: 6 November 2017
For many people, vacation means sightseeing and relaxation, simply switching off from work and everyday life. A vacation is also suitable for further training and learning new things in a relaxed environment. Whether out of pure curiosity to broaden your own horizons, or for professional reasons: an educational leave opens up completely new possibilities and goals. We introduce you to some exciting vacations with a learning effect.
Cuddling with lions, petting crocodiles or swimming with whale sharks - on vacation trips to distant lands, the exotic animal world attracts tourists again and again to adventures with wild animals. And it is a unique experience when you can experience a wild animal so closely. But such events should be treated with caution, because not every organization takes the welfare of the animals into account. We'll tell you how you can distinguish serious from dubious providers.
Summer is coming and with it the time of a beach vacation. Every year, numerous summer vacationers come to the Mediterranean beaches to swim, sunbathe and relax. And like every year, the question arises: How much skin is allowed? Where is topless too much of a good thing and where can you completely let go of the covers? And what other beach rules apply? Our beach etiquette tells you where what is allowed - so that it doesn't get too expensive ...
Around the globe there are numerous sights that are touted as absolute highlights. But not every attraction lives up to the hype surrounding it. While some of them are in fact completely overrated, there are others that should not be missed despite the tourist crowds that come there every day. We show you ten tourist attractions that are really worth a trip.
As a balance to the stressful (professional) everyday life, a wellness holiday is exactly the right thing: just having time for yourself for a few days and doing something good for your body and soul. And so that you really get your money's worth on your wellness or spa vacation, we reveal the most important tips and tricks for a wellness vacation - so you can fully devote yourself to relaxation.
Cat, dog or swivel seat - yoga offers the ultimate relaxation for body and mind. So why not combine your vacation with relaxing yoga sessions? Your dream vacation will be as relaxing as never before. In keeping with the international yoga day on June 21, the tour operator SeyVillas has put together the most beautiful places for an unforgettable yoga holiday, we will tell you about them.