Is there a market for fake diplomas?
With fake diplomas in German hospitals
The need for workers in the nursing and medical sectors is very high in Germany, tens of thousands of vacancies cannot be filled. "Time and again we see employers in nursing homes and hospitals who are happy when someone is available. Some people do not pay so much attention to what qualifications the job seekers have, the most important thing is that people speak sufficient German. Then auto mechanics can come to work in hospitals, "said Nikola Petrovic of the Bonn-based agency for recruitment Vispero in an interview with DW.
"That creates a pull, especially in the Balkans, because these countries are geographically close to Germany". And where there is a need, the market reacts with offers. From Bosnia and Herzegovina alone, around 250,000 people have emigrated in the last ten years in search of work, many of them to Germany.
A diploma without training
The investigative journalist Azra Omerovic learned from the independent Bosnian-Herzegovinian web portal Žurnal.info that the quality of the training plays a subordinate role. She made the self-experiment. And everything happened very quickly. she needed around 1,250 euros and a quick phone call to become a nurse.
"I need a diploma, I got a job offer from Germany," says Omerovic in a video that shows her telephone conversation with a middleman. "I would need it in mid-January."
Just 17 days later, she also received a diploma from a technical school. With this, she was certified for a two-year nursing course, with good grades and with all the official seals. And she never took part in a corresponding lesson - not a school lesson.
The report by Azra Omerovic and her colleague Avdo Avdic caused a sensation in Bosnia-Herzegovina - and also in Western Europe. In Germany in particular, it is causing unrest, because it is here in particular that many from the impoverished Western Balkan countries are looking for work. According to recently published figures from the Federal Office for Migration and Refugees (BAMF), over 50,000 people from Bosnia-Herzegovina emigrated to Germany in 2016 and 2017 alone.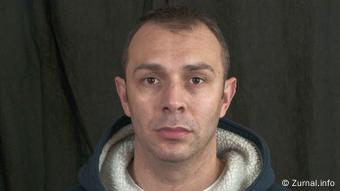 Journalist Avdo Avdic: You could have bought a law degree
Acute staff shortage
Many Bosnians living in Germany have found work in industries where there is a severe shortage of staff, for example as carers in old people's homes and hospitals.
Because of the understaffing in care facilities, many home residents cannot be adequately cared for; 36,000 positions are currently vacant, 15,000 of them in retirement homes. The need for nursing staff in the context of private home care is even greater - and will continue to grow in the future: According to forecasts, the number of people who use such services should rise from 2.86 million to 4.5 by 2060 Millions rise.
Since there are not enough staff for these professions on the German labor market, people are looking for workers abroad, especially in the countries of Eastern and Southeastern Europe. "In the university clinics in particular, there is a great shortage of nursing staff," says Nikola Petrovic from the Vispero agency. Almost everyone who contacts us is then often taken, including people who hardly know anything about this job. "Officials even suggest that anyone could come." Nobody should be surprised then that the people come too.
"Real" fake diplomas
Officially, of course, it's very different. According to regulations, personnel should be well trained. All employees in these areas must have their diplomas and other qualifications recognized by the Central Office for Foreign Education (ZAB) in order to be able to work in Germany.
The problem, however, is that the fake degrees are often issued by real schools - and by those whose certificates are recognized by German authorities.
"For example, if you look at the diploma we received, you can see that it looks official," Avdic told DW. "It clearly confirms that my colleague has passed all exams for a nurse. It lists which exams she passed and confirms that she has taken all courses within two years." The diploma doesn't look like a fake, says Avdic.
During the Bosnian War between 1992 and 1995, many people's personal documents were destroyed or lost, including high school diplomas and university degrees.
Lucrative business with fake diplomas
In a society marked by poverty, a lack of prospects and corruption, this led to the flourishing business of selling forged diplomas and documents. It has long been an open secret that many people managed to simply buy the school certificates.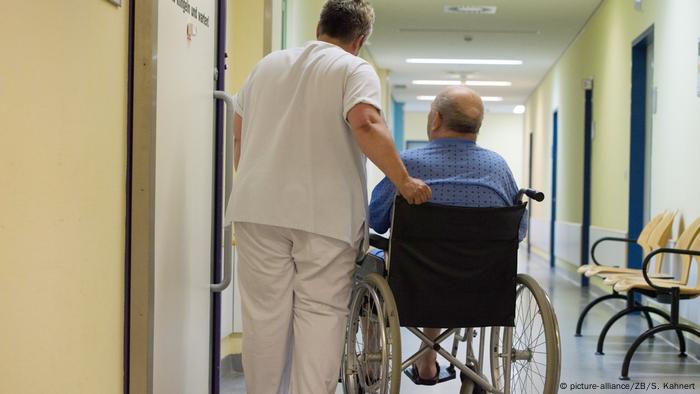 Lots of patients, few staff: many hospitals accept anyone who calls
The report has already stimulated the parliament of Bosnia-Herzegovina to re-examine the diplomas of its parliamentary workers, reported Deutschlandfunk. But that won't be enough, says Avdic, because the documents are not actually forged - they are genuine, only the certified service is not behind them.
It's not just about fake certificates from the nurses. "If we had more time to research and had more resources, we could have presented a law degree without spending a single day at the faculty and passing a single exam," says Avdic.
The report also highlighted the weaknesses of the country's judicial system, according to Avdic. According to the Žurnal.info journalists, there is also evidence that several people with falsified diplomas are employed in the judicial system.