Make stencils yourself
Even less skilled and experienced painters and do-it-yourselfers can use stencils to apply patterns and decorations to walls, furniture, textiles or other objects in a very simple, quick and inexpensive way.
The selection of finished stencils is very large and depending on the room, purpose and taste, stencils can be found in different sizes and designs. However, if you don't want to use finished products, you can make stencils yourself with very simple means.
The material required for this is paper, cardboard or plastic film, a suitable cutting tool and of course a motif. There are no limits to the imagination when it comes to choosing a motif, and numerous templates can be found on the Internet or in books that can be used as suggestions or adopted.
The motif is copied to the required size, printed out or transferred to the stencil by hand. The inner surfaces of the motif are cut out with a utility knife, scalpel or scissors. The areas that are now created as empty areas on the stencil will later result in the motif.
If you want to make stencils yourself that are used several times, you should either use washable plastic film or seal cardboard with a little clear varnish so that the stencils can withstand the damp paint for longer and can also be cleaned. To paint the motif on the object, the stencil is attached to the desired place with some adhesive tape or painter's tape and carefully filled in with a little color.
A brush or sponge is dabbed into the empty areas at a right angle to the surface, preferably without any paint getting under the stencil. After coloring, the stencil is carefully removed and cleaned if necessary.
Another variant of stencils consists in cutting out the motif for the stencil itself and, for example, as a decoration on greeting cards, transferring it to colorful craft cardboard, cutting it out and sticking it on.
More instructions and tips on stencils: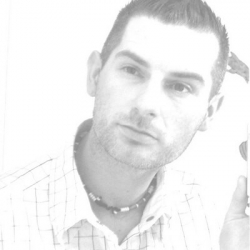 Owner at Artdefects Media Verlag
Mario Kretschmer, 43 years old, sign and neon sign manufacturer, Tim Scheube, 35 years old, PG cutter and advertising technician, Sabine Tallarn, 28 years old, artist / designer, as well as Christian Gülcan, the operator and editor of this page, all write interesting facts, instructions and advice Stencils, painting, handicrafts and decoration.