How does a chicken casserole taste
{Advertisement / without order}
As you have probably already noticed, I have often started to cook my chicken dishes in the oven lately. Whether with the Chicken Tuscany or the Gyros Kritharaki Bake. It is so easy to prepare and the result is simply stunning.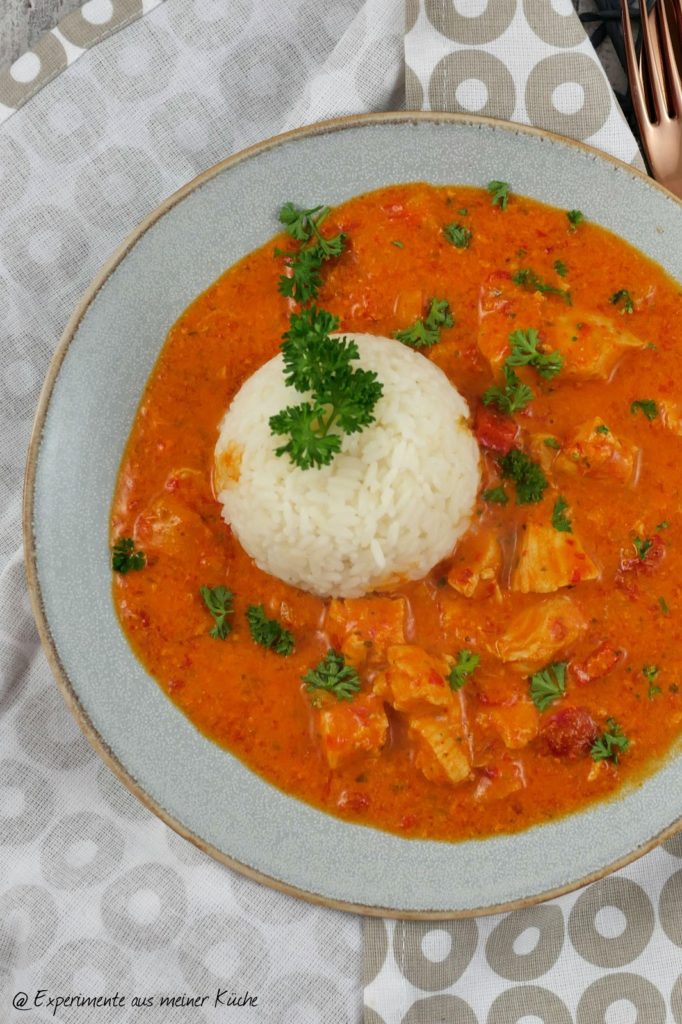 The meat is wonderfully tender and you save yourself the hassle of frying it. With this creamy chicken casserole, too, the meat is cooked directly in the sauce.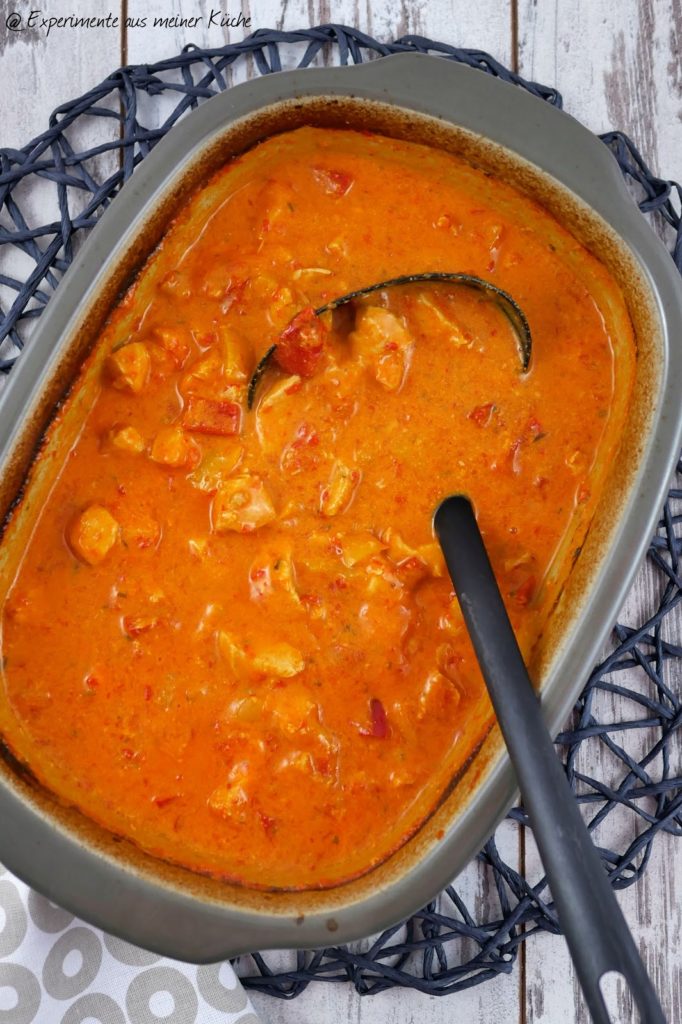 This time I braised everything in the oven for 2 hours and was rewarded with buttery meat. Thanks to Ajvar, the sauce is wonderfully spicy and really creamy.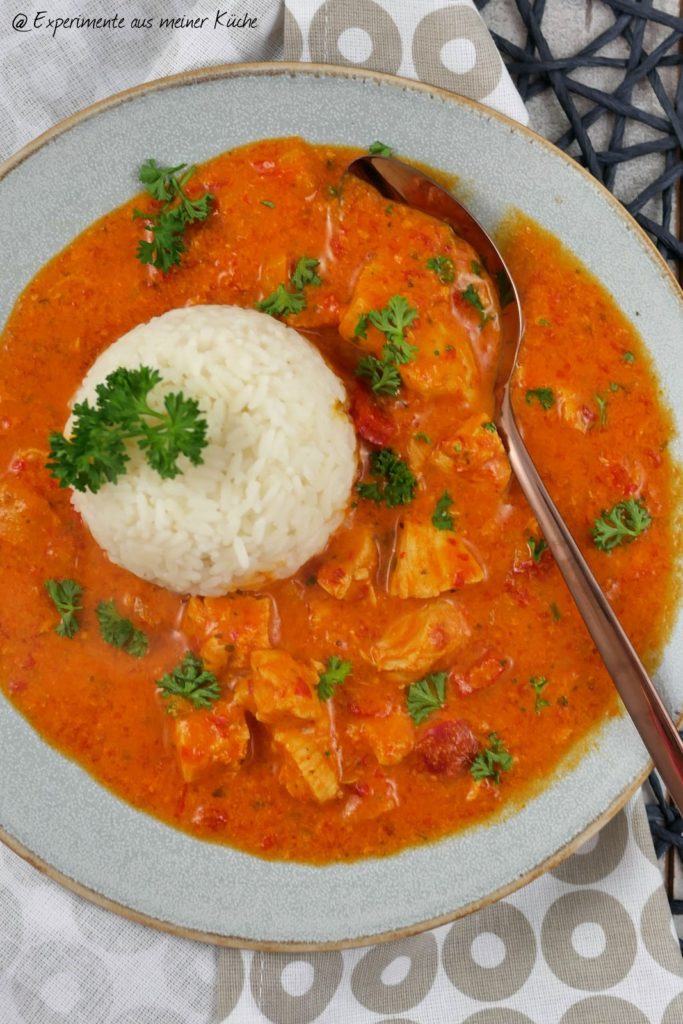 And this is how it is done:
Ingredients (6 servings)
6 SP per serving
1 kg of chicken breast fillet
2 peppers
230g ajvar
250g crème légère with herbs
150ml milk (here: 1.5% fat)
70g ketchup (here: reduced calories)
1 teaspoon salt
1 teaspoon chicken seasoning *
1 tbsp cornstarch
pepper
preparation
Preheat the oven to 200 ° C (top and bottom heat). Dab the chicken breast fillet and cut into pieces. Wash the peppers, remove the core and cut the rest into large pieces. Mix the remaining ingredients well and cover the bottom of a casserole dish with a lid (I used Pampered Chef's oven master) with a little sauce. Layer half of the meat and half of the paprika on top. Cover with sauce again and top with the remaining meat and paprika. Finally, cover with sauce and bake with the lid closed for about 2 hours on the lowest rack on the baking rack. Take out, stir well and, if necessary, thicken with cornstarch. Season with salt and pepper and serve.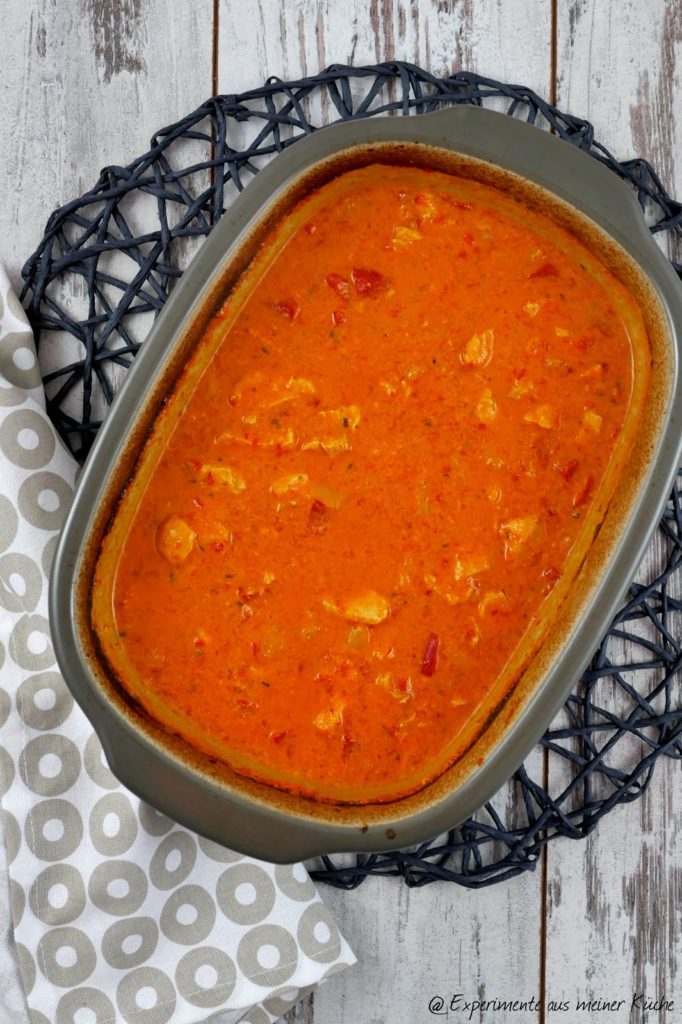 Rice or baguette tastes good with it. I had 6 tablespoons of cooked rice, which is a good portion for 10 SP.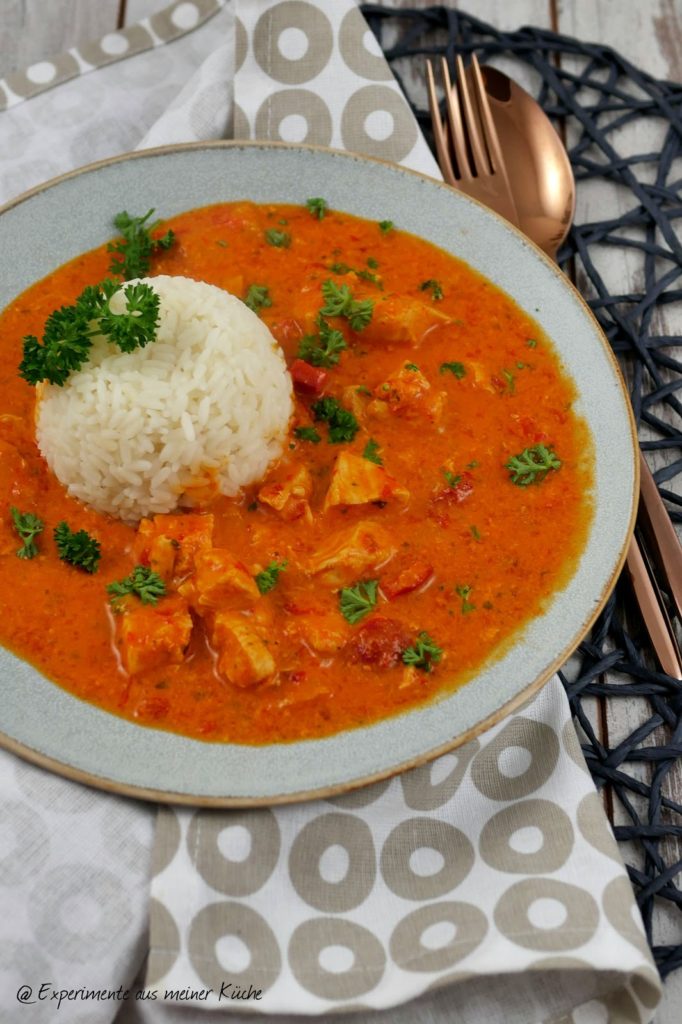 Your Yvonne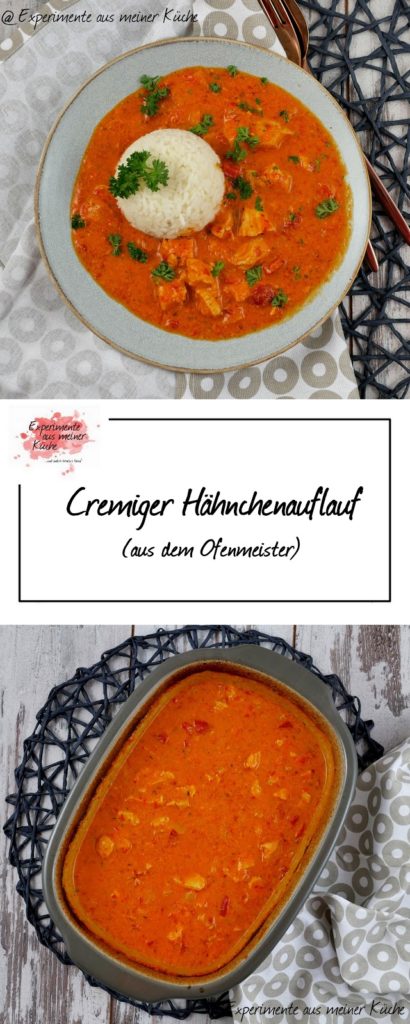 Advertising:
*With the Code: justyvonne there is a spice free for every order at www.justspices.de. Minimum order value: 20 €
FoodPampered Chef