How do flight toilets work
Southeast Asia and more ... 2016/2017
Travel time: November 2016 - March 2017 | by Uta Kühne
November 9-10, 2016 Hamburg - Singapore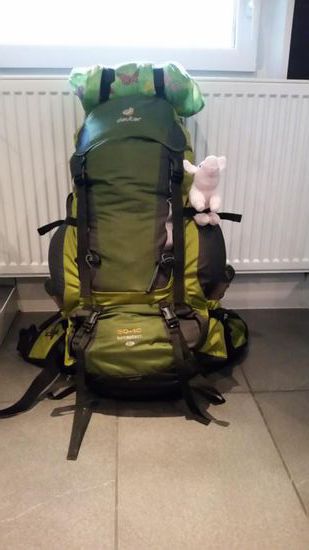 Pepe with Rufus and (for once) a sleeping bag ...
The journey with 3 flights went smoothly and without any difficulties. On the last flight from Abu Dhabi to Singapore, an Indonesian woman sat next to me who apparently doesn't speak any English and has apparently never flown - so I had the task of being able to tell her about some things: that the boarding pass was printed correctly how it should be buckled on and off, how the flight toilet or faucet, the various paper towels etc. work, that you usually don't let the cutlery go with you on the plane ... - but that is of course absolutely your decision - and you have to make it consistently had everything to eat and drink that I had (although pasta and coffee probably didn't really suit their taste) ... it was funny and somehow cheered up the flight.
But at some point this also ended and I reached my goal and my first stage: Singapore!
Very pleasant temperatures with a leisurely 30 degrees. I had to spontaneously take off some clothes that I had to put on in the middle of the night at -4 degrees the day before. Due to the long journey and the fact that I had hardly any sleep for the last two nights and was extremely exhausted, I decadently treated myself to a taxi, which was also not that expensive: 17.60 SGD to Jalan Besar = 11.42 €. With that I reached my hostel around 12:30 p.m. It's pretty new and looks great. The 10-person dormitory is somehow smaller and tighter in reality than it appeared in the photos. As a result, my backpack with my clothes on the ground floor has to stay in the luggage compartment (together with all other backpacks and suitcases) and I only have the bare essentials upstairs, so to speak. Unusual and cumbersome, but will work.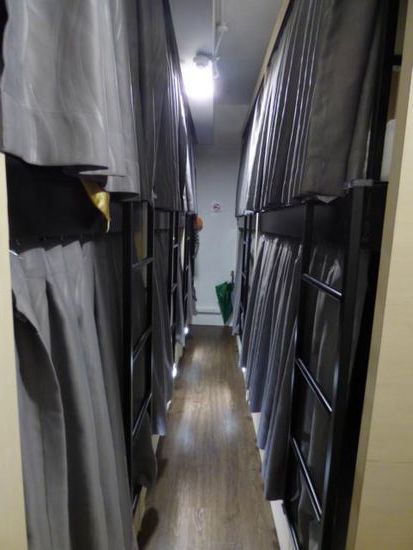 the aisle is just wide enough for 1 person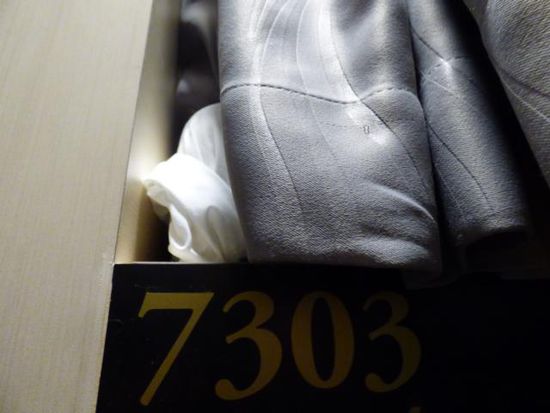 my capsule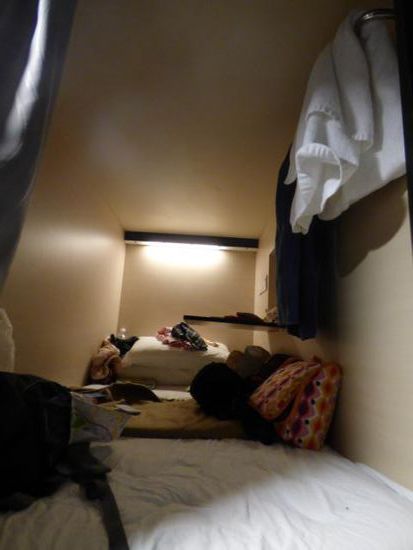 everything that you need has to be in there - it has a little bit of tents
So after I had made my capsule bed with privacy, the sanitary facilities were tested (surprisingly in order!) And I set off again ..... stay awake and find my way around. With the map in hand, I went to Marina Bay to take the standard photos: the Marina Bay Sands, the Merlion, the bay, the skyline….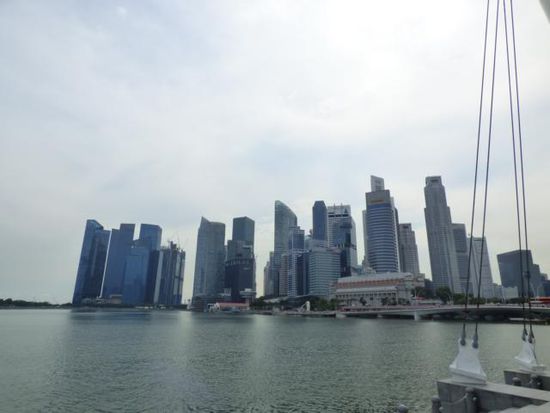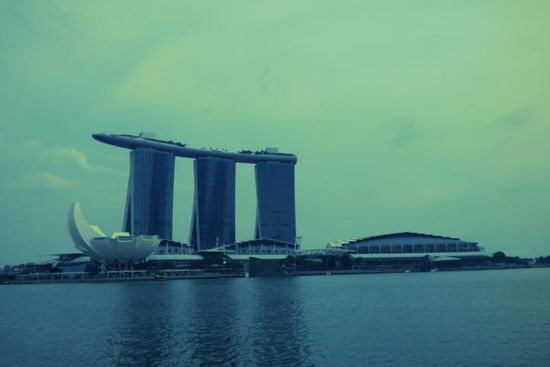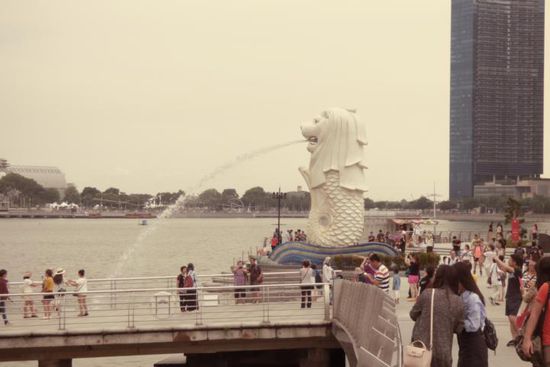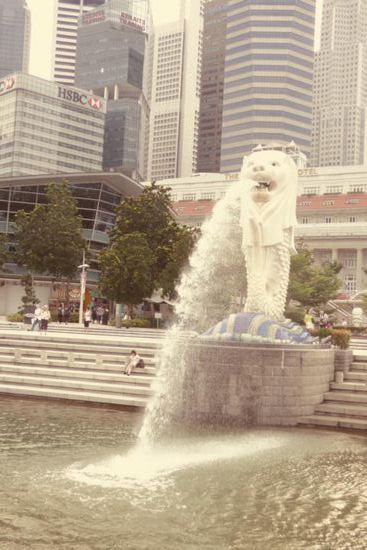 When it was getting really dark and the thunderstorm began, I finally set out on my way back.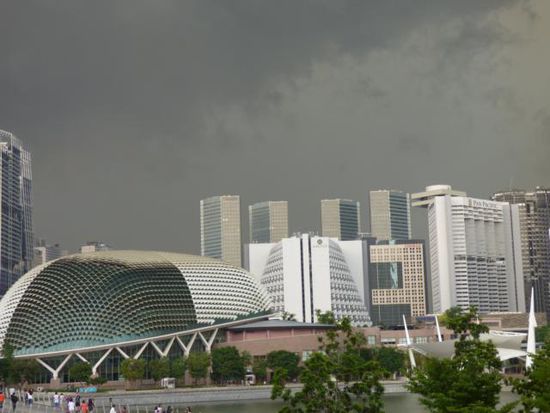 ... it drew really dark and flashed and thundered ...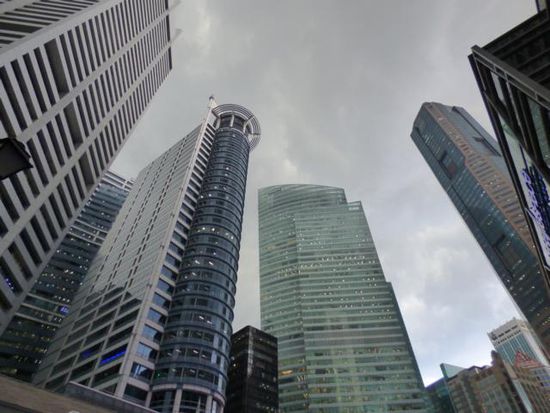 Because of the onset of rain, I immediately tried the MRI. Just change once and I arrived at my station. There is a mall there that houses a food court and supermarket, among other things, and I was able to get something for a moment and find my way to McD in an almost traditional way - where I got the most disgusting burger in my fast food history, which I unfortunately had to boycott. A poor supper.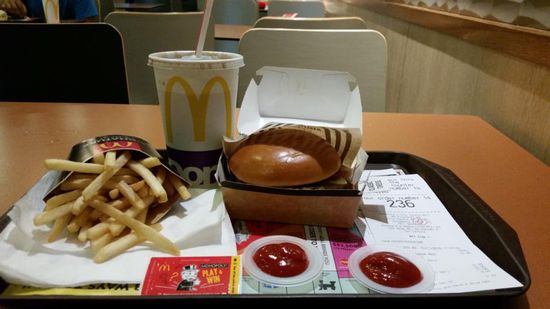 .... a typical Asian dinner ....
On the way to the hostel, my disorientation came into play: I walked back and forth and in circles until I finally found my hostel (the map is only of limited help for me!). In the evening I made myself at home in my capsule bed and finally saw the much-needed sleep ......
What's the matter?:
Singapore - Vietnam - Thailand - Malaysia - Cambodia ...... and where else I might end up ...
Details:
| | |
| --- | --- |
| Departure: | 09.11.2016 |
| Duration: | 4 months |
| Homecoming: | 03.03.2017 |
Destinations:
Singapore
Vietnam
Malaysia
Thailand
Cambodia
Indonesia